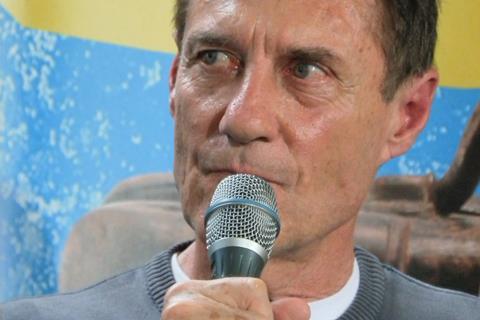 Radiant Films International has boarded The Mission director Roland Joffé's upcoming India-set romantic epic Sweet Surrender.
Mimi Steinbauer represents international rights on the love story set in the Himalayan foothills of Darjeeling as a man raised by Catholic priests embarks on an affair that forces him to question his faith and traditional beliefs.
Andy Khaitan will produce for Opus Cinema, a subsidiary of Mridula Productions that is based in Los Angeles and London. Joffé joins him on the producer roster alongside Susie Landau Finch, and Guy J. Louthan.
"Roland is the ideal director for this epic piece," said Khaitan, who wrote the screenplay with Joffé and Landau Finch based on an event in his youth. "I trust him implicitly to deliver the textures of rural, post-British Anglo-India blended with the high drama that is intrinsic to this classic story."
"The story is epic and at the same time a deeply personal romance," said Joffé. "It is at its heart an interracial, cross-generational love story, timeless and yet remarkably contemporary in its themes."
"Sweet Surrender is filled with big emotion, beautiful settings, thrilling intrigue and a moving romance," said Steinbauer. "It is exactly the type of grand epic that makes for a fantastic theater-going experience, and Radiant is delighted to introduce this project to the market."
"Working with Roland is a dream come true as his first-hand knowledge of India makes the process incredibly organic and vibrant," said Finch. "The roles are actors' gold, the story - timeless, and the landscapes breathtaking."
"Roland's unmatched and highly cinematic perspective of the complexity of religion couched in the purity of first true love makes him the perfect visual narrator for this compelling and emotional story," said Louthan, who has made films with Joffé in India and Argentina.
Steinbauer brokered the deal with Elsa Ramo of Ramo Law on behalf of Mridula Productions. Craig Baumgarten of Zero Gravity Management represented Joffé in his deal with Opus Cinema.