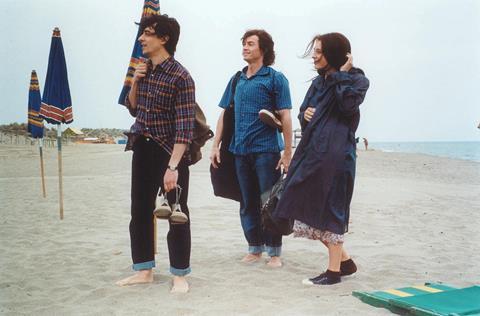 Rai Com has announced several key deals from this year's Mipcom.
The international sales arm of state Italian broadcaster Rai sold remake rights for two of its prominent products. American Gersh Agency bought the rights to The Bastards of Pizzofalcone, the story of the last chance for redemption of a discredited police department in Naples.
And India's Rangrez bought the rights to remake one of the biggest successes of Rai's recent history, The Best Of Youth, a four-part miniseries from Marco Tullio Giordana, chronicling some of the most turbulent years of the Italian history through the eyes of four friends.
The Best Of Youth originally aired in Italy in 2003 after being premiered at the Cannes Film Festival and starred a very young Jasmine Trinca (Fortunata).
Palomar's Inspector Montalbano, which has been running for 18 years and is now onto its 32nd feature-length episode, was bought either in its complete form, as a renewal or just with new installments by MHZ, Albavision and Hi Gloss for the US, TVE for Spain and by France TV for France.
Aurora TV's The Ladies' Paradise, inspired by Emile Zola's novel, was sold for GBP for Georgia and Igmar for Russia.
Cross Production's traditional series The Family also signed with GBP, as well as with TV Polska for Poland.
Russia's Red Media bought rights for Close Murders, a crime series targeted at RAI's younger audience.
Finally a new series of documentaries on Italy's World Heritage Sites titled Meraviglie was sold to Greece's Cosmote TV and Iran's IRIB, while negotiations are undergoing for territories including the US and Canada, the UK, Spain, Sweden, Japan, Brazil, Russia, the Czech Republic, Turkey, Hungary, Bulgaria and Singapore.