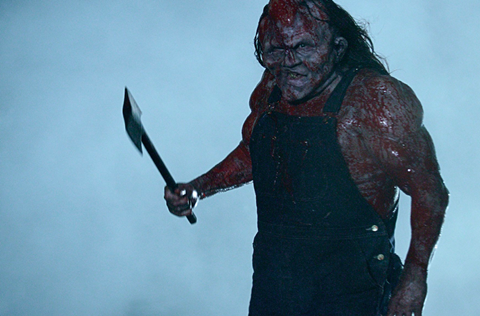 Raven banner has picked up Canadian right to the Hatchet horror franchise reboot Victor Crowley.
The fourth entry in the series from Dark Sky Films and ArieScope Pictures remained a secret for more than two years.
Adam Green returns to the blood-drenched bayou as writer-director alongside franchise regulars Kane Hodder and Parry Shen, 11 years after he directed the first film in the series, Hatchet.
After the killings of 49 people in Louisiana's Honey Island Swamp in 2007, sole survivor Andrew Yong's claims that local legend Victor Crowley was responsible for the massacre continue to be met with derision.
That is until a twist of fate puts him back at the scene of the tragedy as Crowley is accidentally resurrected and Yong must face the bloodthirsty ghost from his past.
The ensemble cast also features Laura Ortiz, Dave Sheridan, and Brian Quinn. Adam Green wrote and directed.
Victor Crowley will open in select Canadian theaters in October as part of the Victor Crowley Road Show featuring Green and cast in a series of one-night screenings across North America.
The full roadshow schedule and additional release information is expected to follow shortly.