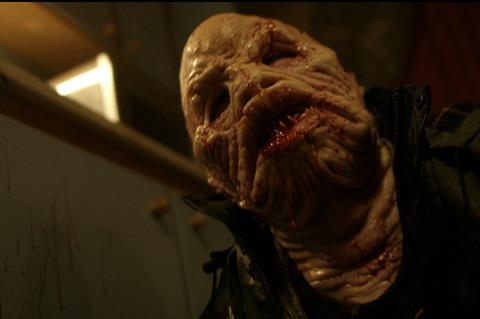 Toronto-based Raven Banner has boarded worldwide sales rights on the cannibal creature feature The Barge People and will launch sales in Cannes next week.
Charlie Steeds' horror takes place in the British countryside canal system as two couples head off for a relaxing weekend. Unbeknown to the tourists, they are in the province of flesh-eating fish mutants that lurk below, awaiting their prey.
Christopher Lombard wrote the screenplay to The Barge People, which is described as The Hills Have Eyes meets H.P. Lovecraft.
The cast features Kate Davies-Speak, Mark McKirdy, Makenna Guyler, Natalie Martins, Matt Swales, Kane Surry, Emma Spurgin Hussey, Tim Cartwright, David Lenik, Barrington De La Roche, Carl Andersson, Harrison Nash and Sam Lane.
Raven Banner's sales slate includes Fabrício Bittar's horror comedy Ghost Killers VS Bloody Mary, about Four YouTubers with expertise in paranormal activity who attempt to tackle the mystery of a ghost that haunts a high school bathroom; as well as 2 Miles Below; and The Prey.