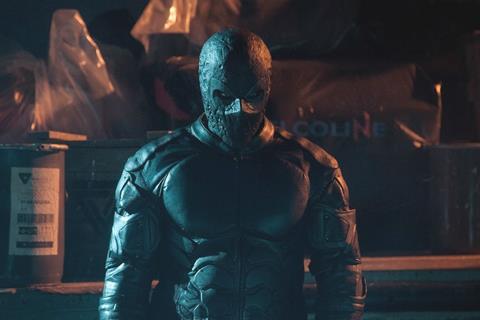 Toronto-based genre sales specialist Raven Banner has launched worldwide sales in Cannes on a sequel to its Finnish superhero film Rendel.
Producers Black Lion Pictures and Frozen Flame Pictures are planning an early 2019 shoot on Rendel 2, which sees Jesse Haaja return to directing duties. Raven Banner licensed Rendel in more than 60 countries.
"I can't even describe how excited I am for this," Haaja said of the ongoing saga of the masked avenger who fights a criminal organisation. "It was my lifelong dream to get Rendel to the big screens.
"Can't wait to get back to work with the guys at Raven Banner, Black Lion and Frozen Flame. Everything has been working so well with these guys since the beginning that I'm absolutely sure that we'll bring a bigger, stronger, badder Rendel to the fans."
"We are very excited to bring the Rendel filmmaking team back together again," Raven Banner managing partner Michael Paszt said.
Miika J. Norvanto, Trevor Doyle and Timo Puustinen serve as producers.