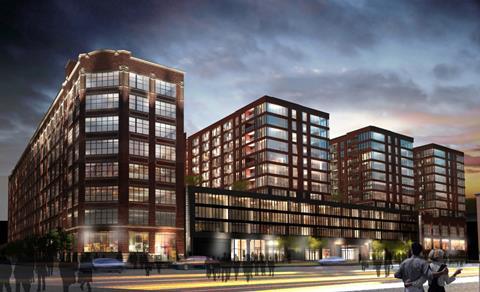 Reel FX, the film, games and VR studio whose feature division's credits include The Book Of Life and Free Birds, is to open a Canadian satellite studio.
The new site will offer another hub for feature division Reel FX Animation Studios, and will be located in Montreal near the downtown district in the historical building Le Nordelec.
The first phase of development will house up to 220 artists, and Reel FX plans further expansion. The site was recently renovated into an urban loft development with commercial, retail and residential units.
Reel FX's global headquarters will remain in Dallas' Deep Ellum artist community. The company's clients include studies and game developers.
"We're aggressively ramping production in Montreal for a short list of theatrical budget animated film projects and more things to come," Reel FX CEO Steve O'Brien said.
"Montreal has seen major growth in feature animation production in the last several years and we are excited to be a part of such a thriving creative community," Reel FX senior vice-president of animation David Parrish said. "With the line-up of inspiring projects we have in the chute, we look forward to working closely with so many talented Montreal artists."
Reel FX Animation Studios also recently moved into a new Hollywood location.