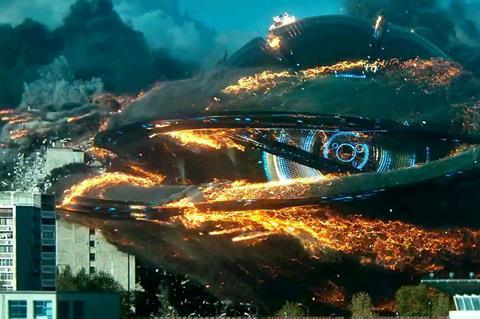 Russian director Fedor Bondarchuk's sci-fi blockbuster Attraction has secured a limited US theatrical release via Regal Theatres.
The exhibitor has committed to screening the alien invasion movie in at least 20 theatres in the US.
The film's sales agent Art Pictures Studio has also closed a multi-territory deal for the home entertainment rights to Attraction in the US, UK, Australia, New Zealand and Canada with Berlin-based distributor Capelight Pictures, which has handled such films as The Babadook and Hardcore Henry. Attraction will be available at these countries after the theatrical release in the US.
"It will be a physical and digital release. We released the film in Germany already and it worked very well there and we loved the film," said Capelight's XX Steffan Gerlach.
Art Pictures has also sold Vadim Perelman's Buy Me to At Entertainment for Japan.