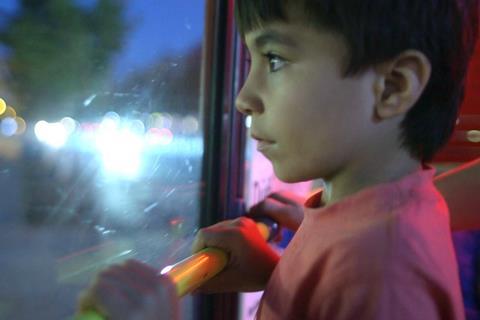 Republic Film Distribution has picked up UK and Ireland rights to Eva Mulvad's Love Child, a Danish documentary about Iranian refugees from Autlook Film Sales.
It will release the film theatrically in the UK and Ireland later in the year. "We plan to release in theatres this autumn, at which point we dearly hope UK and Irish independent cinemas will be firing again on all cylinders," Republic founder Zak Brilliant told Screen.
Love Child premiered in TIFF Docs at Toronto 2019, and has since toured the festival circuit at IDFA and Chicago, where it won best documentary. Since the coronavirus shutdown, it has played at online versions of CPH:DOX and the Human Rights Watch Film Festival.
The film follows an Iranian couple forced to flee from Tehran where their secret affair and illegitimate child are both considered crimes punishable by death.
Filmed over a five-year period, they take refuge with their four-year-old son Mani in Turkey, seeking asylum to Canada or the US.
Sigrid Jonsson Dyekjær and Illona Tolumen produced the film.
Republic and Autlook previously worked together on 2019's Syrian war doc For Sama, which premiered at SXSW, won the Golden Eye documentary prize at Cannes, the best documentary prize at the Bata Film Awards. received four Bifas including best director and best film and was nominated for the best documentary feature Oscar.