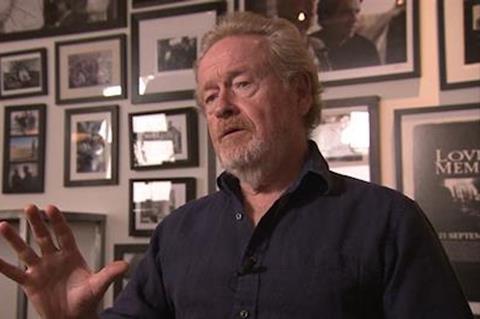 Ridley Scott will be honoured by AFI FEST 2017 presented by Audi with a tribute and world premiere closing night gala screening of TriStar Pictures' All The Money In The World on November 16.
The tribute will celebrate Scott's career with an on-stage discussion of his work followed by the world premiere screening. Scott is a four-time Oscar-nominee, whose credits included The Martian, Black Hawk Down, Gladiator, Blade Runner, and Alien.
All The Money In The World centres on the kidnapping of 16-year-old John Paul Getty III and the efforts by his mother to convince his billionaire grandfather to pay the ransom.
Scott directed from a script by David Scarpa, based on the book by John Pearson. Imperative's Dan Friedkin, Bradley Thomas, Quentin Curtis, Chris Clark, Scott, Mark Huffam and Kevin Walsh are producers.
Mark Wahlberg, Michelle Williams, Kevin Spacey, Romain Duris, Charlie Plummer and Timothy Hutton star.
"For five decades, Ridley Scott's tremendous visions of cities, new worlds, histories and science have transformed and influenced not only film, but our culture," Jacqueline Lyanga, AFI FEST director., said. "We're honoured to be celebrating the artistry of a director whose work has had an indelible influence on cinema culture, and the lexicon of visual style."
AFI FEST takes place from November 9-16 in the heart of Hollywood. Screenings, galas and other events will be held at the TCL Chinese Theatre, the TCL Chinese 6 Theatres, the Egyptian Theatre and The Hollywood Roosevelt. The full festival line-up and schedule will be unveiled on October 27.
All The Money In The World debuts in the US on December 8 through Sony.