17th edition of festival to open with Quentin Dupieux's Reality and Sacha Jenkins' Fresh Dressed.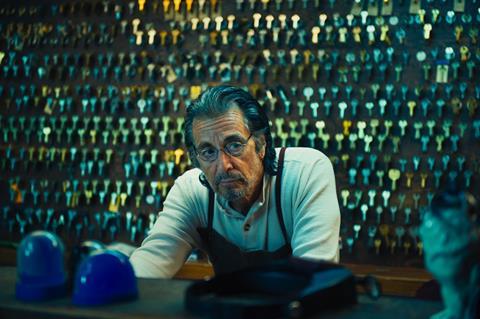 RiverRun International Film Festival has unveiled the full lineup for its 17th edition, expanding from 10 to 11 days and running April 16-26.
The festival will open with Quentin Dupieux's Reality and Sacha Jenkins' hip-hop and fashion documentary Fresh Dressed, while David Gordon Green's Manglehorn will close this year's edition.
Overall, the festival will screen 165 films, 74 of which are features, from 35 countries.
Its narrative competition will screen 10 films, including Jessica Hausner's Amour Fou, Keith Miller's Five Star and Naomi Kawase's Still the Water, while Joshua Oppenheimer's The Look of Silence and Nick Broomfield's Tales of the Grim Sleeper are among the 10 films screening in the documentary competition.
Along with its openiing and closing films, RiverRun will host special presentations of Benoit Jacquot's 3 Hearts, Anne Fontaine's Gemma Bovery and John Maclean's Slow West, among others.
This year's non-competition lineup features a six-film Spotlight on Black American Cinema from 1971-1991 with screenings of the likes of John Singleton's Boyz N The Hood, Gordon Parks' Shaft and Spike Lee's She's Gotta Have It.
RiverRun executive director Andrew Rodgers commented: "In our increasingly digital world, many of the films we watch are streamed over the internet to our homes and devices. Precious few independent films get the chance for a traditional theatrical release, instead relying almost entirely on the jumbled VOD landscape to build an audience. But that's where regional film festivals like RiverRun can play a major role.
"We're devoted to the preservation of the theatrical experience and, in a way, have become the defacto theatrical release for many films. That's a responsibility we take very seriously – something I think you can tell from our lineup of fantastic films this year. We're pushing boundaries, highlighting new forms and providing a platform for filmmakers to connect directly with their audiences."
For the full lineup, visit the festival's website.