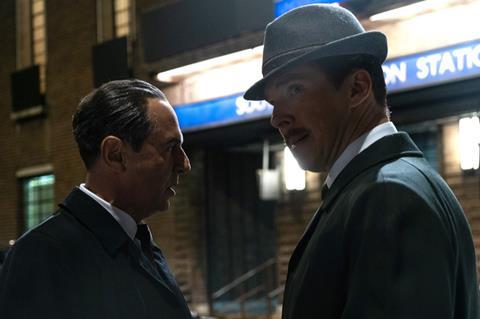 Roadside Attractions has set an August 28 US theatrical release date for The Courier, the renamed Benedict Cumberbatch Cold War spy drama that premiered in Sundance as Ironbark.
"Theatres have indicated gradual openings this summer, with health and safety guiding the way," said Roadside co-presidents Howard Cohen and Eric d'Arbeloff. "If everything proceeds favourably, we feel the true spy thriller The Courier, with a must-see performance by Benedict Cumberbatch, is just the type of film that will have audiences excited to return to their local cinemas in late August."
The Courier also stars Merab Ninidze, Rachel Brosnahan and Jessie Buckley and tells the true story of a British businessman recruited by American and British intelligence to extract top secret information from a Soviet officer and defuse the Cuban Missile Crisis.
FilmNation fully financed and handled international sales on the feature, a 42, SunnyMarch, and FilmNation Entertainment production.
Dominic Cooke (On Chesil Beach) directed from Tom O'Connor's (The Hitman's Bodyguard) screenplay, and Adam Ackland, Ben Browning, Ben Pugh and Rory Aitken served as producers.
Leah Clarke, Cumberbatch, Ashley Fox, Glen Basner, Alison Cohen, Milan Popelka, Cooke, O'Connor, and Josh Varney are the executive producers.