Steven Soderbergh's Logan Lucky will have its European premiere in Rome.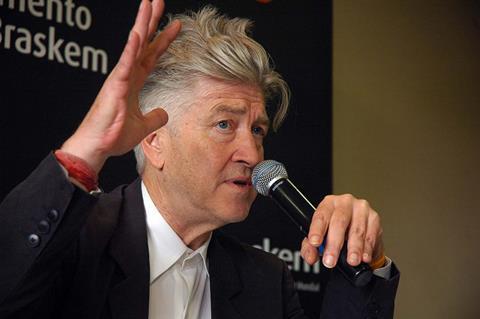 The 2017 Rome Film Festival (Oct 26-Nov 5) will honour David Lynch with a lifetime achievement award.
The director of Mulholland Drive, Twin Peaks and The Elephant Man will also discuss his career onstage, as well as the three Italian directors that had the greatest influence on his career, including Federico Fellini.
The festival's artistic director Antonio Monda said: "Mr. Lynch has prepared a great analysis of 8½".
There will also be onstage masterclasses with Lord Of The Rings star Ian McKellen, who will discuss Jacques Tati; Cannes favourite Xavier Dolan (Mommy); Fight Club author Chuck Palahniuk, who will talk horror films, and actress Vanessa Redgrave.
Monda, in his third year as festival director, said of the line-up: "The formula will be the same… but as these five names demonstrate I would like to slide towards the more popular side of the festival audience".
It's also been announced that Logan Lucky, Steven Soderbergh's first film since Behind The Candelabra, has been selected as one of the 35 films in the official selection.
The crime comedy, which stars Channing Tatum, Adam Driver, Riley Keough, Daniel Craig, Hilary Swank and Katherine Waterston, will have its European premiere at the festival.
There will be a special screening of NYsferatu by Andrea Mastrovito accompanied live by the Luigi Boccherini Orchestra from Lucca in Italy's Tuscany region. The project is a hand-drawn version of silent masterpiece Nosferatu set in contemporary New York.
Finally, this year's festival retrospective will be dedicated to the craft of Italian cinema. It will screen national and international films made with the contribution of great Italian cinematographers, production designers, costume designers, make-up artists and editors.
The full lineup of the 12th edition of the Rome Film Festival will be announced on October 10.