Stars of The Girl With the Dragon Tattoo and 300 join Nicole Kidman and Dev Patel in Saroo Brierley biopic, which The Weinstein Company acquired at Cannes 2014.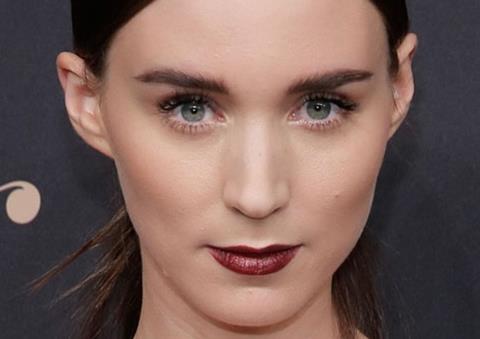 Rooney Mara, David Wenham and Divian Ladwa have joined Nicole Kidman and Dev Patel in the cast of Lion, a film about Saroo Brierley, who was seperated from his mother in India aged five and found her after 25 years apart.
Also cast in the film are several of India's best-known actors including Nawazuddin Siddiqui, Priyanka Bose, Tannishtha Chatterjee and Deepti Naval.
After several weeks on location in India, Lion begins filming in Australia - in Melbourne and Hobart - in mid-April.
The Weinstein Company acquired Lion at the 2014 Cannes Film Festival, where they closed the deal for worldwide distribution excluding Australia and New Zealand, where Transmission Films will distribute.
Adapted from true story "A Long Way Home" written by Brierley, Lion is directed by Garth Davis (Top of the Lake) from a screenplay by Luke Davies (Candy, Life).
The project is being produced by See-Saw Films in association with Sunstar Entertainment and Aquarius Films.
Producers are Emile Sherman, Iain Canning and Angie Fielder. Executive producers are Andrew Fraser, Shahen Mekertichian and Daniel Levin.
In Lion, five-year-old Saroo finds himself alone and travelling on the wrong train away from his home in northern India. Frightened and bewildered, he winds up thousands of kilometers away, in chaotic Kolkata. Somehow he survives living on the streets, dodging all sorts of terrors in the process.
Eventually ending up in an orphanage, Saroo is adopted by an Australian couple, and finds safety and love as he grows up in Hobart. Not wanting to hurt his adoptive parents' feelings, he buries his past, his emotional need for reunification and his hope of ever finding his lost mother and brother. But a chance meeting with some fellow Indians reawakens his secret yearnings.
With just a small store of memories, and the help of a new technology called Google Earth, Saroo embarks on one of the greatest needle-in-a-haystack quests of modern times…the search for where he came from.
The film is being co-financed by Screen Australia.