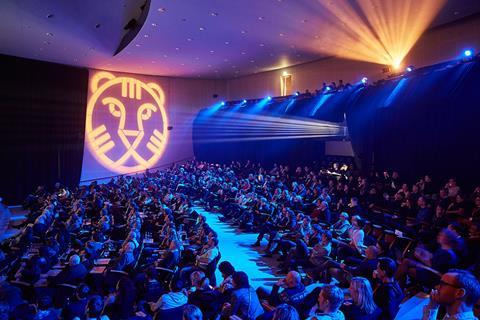 The Hubert Bals Fund (HBF), administered by International Film Festival Rotterdam (IFFR), is launching a new award worth a combined €100,000 ($113,392) in partnership with the Netherlands Film Fund (NFF) and the Netherlands Post production Alliance (NPA).
The two Dutch post-production awards, each worth €50,000 ($56,696) will be open to film projects previously supported by the HBF.
The prize money must be spent on post-production at one of the NPA member studios in the Netherlands.
The two winners, chosen from a maximum of six projects, will be presented at the IFFR Pro Award Ceremony on January 30.
The HBF supports filmmakers from Africa, Asia, Latin America, the Middle East and parts of Eastern Europe.
More information on how to apply can be found here.
IFFR 2019 runs from January 23-February 3.