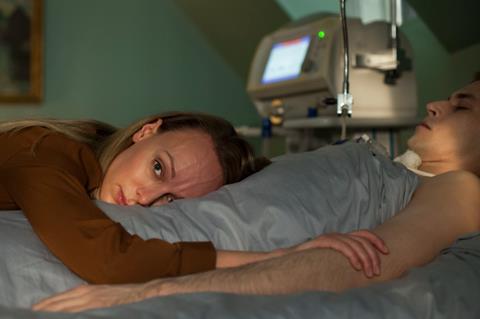 Shout! Studios has acquired North American rights from Moscow-based sales and distribution outfit Central Partnership to Russian horror The Ice Demon.
The feature is the directorial debut for Ivan Kapitonov, whose credits as a producer include 2018 aquatic horror The Mermaid: Lake Of The Dead. It unravels around a man's sudden return home in a coma years after he's gone missing, throwing his family's life into disarray as his homecoming brings with it some terrifying and supernatural goings-on.
A home entertainment and digital release in the USA and Canada is planned for spring 2022.
Further deals have been closed in South Korea (Cinema Black), Vietnam (Purple Plan), Taiwan (Movie Cloud) and video on demand rights in Poland (MediaSquad).
The Ice Demon is produced by Kapitonov, alongside Svyatoslav Podgaevsky, Rafael Minasbekyan, Vadim Vereschagin and Alena Akimova.