EXCLUSIVE: NFDC's Co-Production Market project On the Way to Paradise has received funding from three separate government bodies in South Africa: the Department of Trade and Industry, the National Film and Video Foundation and KwaZulu-Natal Film Commission.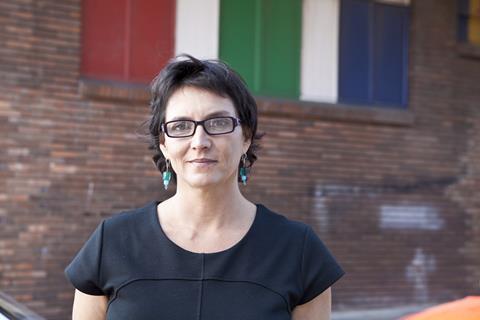 Director Sara Blecher's Real Eyes Films has also secured a pre-sale deal with South African TV network M-Net.
On The Way To Paradise has now raised half of its $1.5m funding, and producer Imraan Jeeva is at Film Bazaar looking for the final financing.
The project is on track to start shooting in early 2016 in Johannesburg's vibrant immigrant-filled suburb Mayfair.
Blecher's first English-language film is loosely inspired by The Godfather, as the story revolves around a young Muslim man of uncompromised integrity who is drawn unwillingly into his father's money laundering scheme.
Blecher's Ayanda, a social drama about a young woman who inherits a garage from her Nigerian father, opened this year's Durban International Film Festival and received a special jury award at Los Angeles Film Festival.
The government funding has allowed Real Eyes Films to develop nine projects. "The recent growth in the film industry in South Africa is largely due to the generous government support for our industry, which at this stage of its development is simply not viable without this support," says Blecher. "This has given the industry the breathing space it required to learn and develop a number of unique voices and talents, without the huge burden of having to be completely financially viable."
Blecher's credits also include Otelo Burning, Surfing Soweto and TV drama Bay of Plenty.