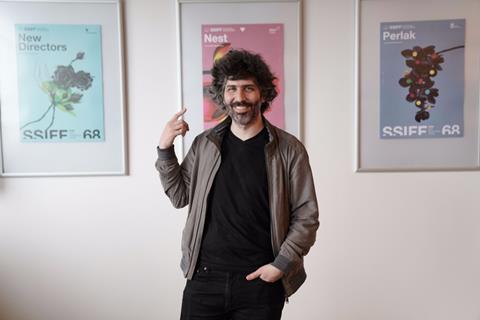 Argentinian director Iván Fund's Dusk Stone has won the prestigious WIP Latam Industry Award in San Sebastián, guaranteeing a Spanish distribution deal and post production support via sponsors Ad Hoc Studios, Deluxe Spain, Dolby Iberia, Laserfilm, Nephilim producciones, No Problem Sonido and Sherlock Films.
Dusk Stone, is an Argentina-Chile co-production between Rita Cine, Insomnia Films and Globo Rojo FIlms. It is a drama that deals with grief and loss and is about a woman who travels to a coastal town to help her friend sell her house. The friend is grieving the loss of her son and matters take a turn for the fantastical when her husband believes he has seen a strange creature.
Fund's previous films are The Lips (Los Labios) which premiered at Un Certain Regard in Cannes in 2010 and Vendrán lluvias Suaves which won the special jury award at the Mar del Plata Film Festival in 2018.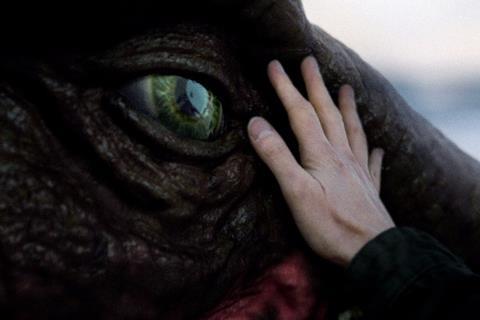 San Sebastian's industry awards have been restructured this year with WIP Latam replacing the Films in Progress prizes that used to be held jointly with the Toulouse Latin American Film Festival.
Uruguayan director Manuel Nieto's The Employer And The Employee ( El empleado Y El Patrón), majority-produced by XX, won the €30,000 EGEDA Platino industry award, named after the Platino Awards, for the best WIP Latam Project
The Employer And The Employee will be Nieto's third feature, His first film was La Perrera which took part in the Films in Progress section in San Sebastián in 2005, and was later shown in Horizontes Latinos and won the Tiger Award at Rotterdam Festival.
San Sebastian industry awards 2020
Ikusmira Berriak Award (Irusoin Post-Production Award)
The Mysterious Gaze Of The Flamingo
Dir: Diego Céspedes
Prod: Quijote Films (Chile)
Zinemaldia Startup Challenge Award
FilmChain (UK)
Ix Europe-Latin America Co-Production Forum Awards
(Runs in association with the Producers Network of the Marché du Film in Cannes and Ventana Sur. The three winning European producers will now take their projects to participate in the online edition of Ventana Sur 2020 later this year.)
András Muhi from Focusfox (Hungría) with Hen.
Ignacio Vuelta Martínez from 93 Metros (Spain) with The Anatomy of the Horse).
Claire Charles-Gervais from In Vivo Films (France) with Nearness.
Development Latin America Co-Production Forum Best Project Award
Pobres Pibes
Dir: Benjamín Naishtat
Prod: Pucará Cine (Argentina)
Dale! Award (Development Latin America-Europe)
Who Killed Narciso?
Dir: Marcelo Martinessi
Produced by La Babosa Cine (Paraguay-Germany-France)
Eurimages Development Co-Production Award
Riders (El Repartidor Está En Camino)
Dir: Martín Rejtman
Prod: Un Puma (Argentina - Portugal)
Artekino International Prize
The Day Of My Beast
Dir: Camila Beltrán
Prod: Día Fragma Fábrica de Películas, SAS (Colombia-France)
WiP Europa Industry Award
Between Two Dawns
Dir: Selman Nacar
Prod: Kuyu Film and Arizona Films (Turkey-France-Rumania)
WIP LATAM INDUSTRY AWARD
Dusk Stone
Dir: Ivan Fund
Prod: Rita Cine (Argentina-Chile)
Egeda Platino Industry Award For The Best WIP Latam
The Employer And The Employee
Dir: Manuel Nieto
Prod: Roken Films (Uruguay-Argentina-Brazil-France)