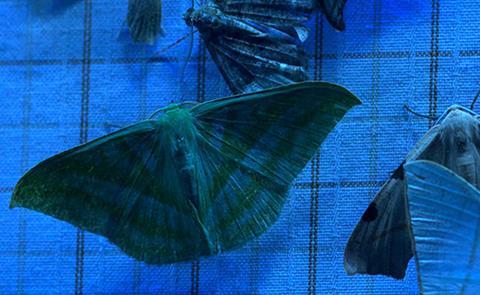 Documentary company Sandbox Films, whose credits include Werner Herzog's Fireball: Visitors From Darker Worlds, has signed on to produce Nocturnes, an Indian film about moths that was one of 10 recipients of the Sundance Institute Sandbox Fund in 2020.
Directors Anirban Dutta and Anupama Srinivasan are currently shooting the feature on the sub-continent and Sandbox Film's head of production Jessica Harrop and director and executive producer Greg Boustead plan to be on site with the filmmakers this winter.
Nocturnes centres on a young female scientist studying moths in the forests of the Eastern Himalayas and a young indigenous man who rediscovers the forest he has grown up with.
Sandbox launched late last year with the goal of highlighting films that showcase scientific inquiry.
"We are grateful to the team at Sundance Institute for introducing us to this international project, and thrilled to be working with such a creative team on a project that beautifully combines science and art," said Harrop. "We can't wait to show the world how captivating and important moths can be."
Dutta and Srinivasan added, "It has been amazing to have Sandbox Films as a partner on this journey. We have been moved and inspired by their faith in us, and by the unstinting support we have received from them in our exploration of a science-based idea through a cinematic lens."