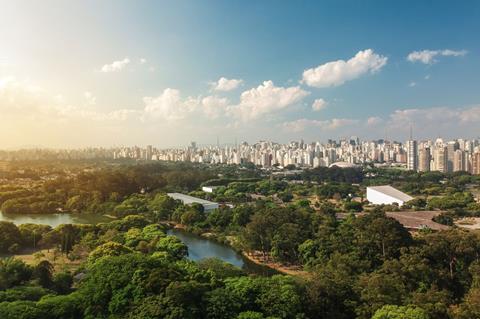 Sao Paulo's film and audiovisual body Spcine has greenlit the second cash rebate programme offering 30% and increasing available funds fourfold to $8m.
The joint venture between the city and state government will support national and international film and TV productions that film in the city. Wednesday's announcement (May 18) comes after the first rebate allocated funding to two high-end series and a film and is said to have supported 14,000 jobs.
Recent international productions in Sao Paulo include Conquest produced by Keanu Reeves, the Wachowskis' Sense 8, Black Mirror, Netflix's De Volta Aos 15, and HBO's A Névoa. Local productions include Alexandre Moratto's Venice 2021 premiere 7 Prisoners.
According to a press release Sao Paulo is now the most sought-after location in Brazil and becomes home to the first headquarters of the Latin American & Caribbean Film Commission Network (LAFCN), which is hosting a cocktail reception in Cannes on Saturday (May 21) with the Association Of Film Commissioners International. Spcine is hosting a Cannes recepton on Sunday (May 22).
Since 2016 the Sao Paulo Film Commission has assisted more than 5,000 film and TV productions, resulting in $2.75bn of direct and indirect economic impact on the city and generating more than 500,000 jobs.