Film based on Ian McEwan novel to be produced by Number 9 Films.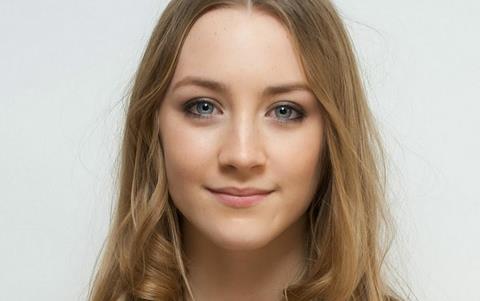 Number 9 Films, the team behind the award winning Carol, today announced an Autumn production of On Chesil Beach, based on Ian McEwan's novel which was selected for the Booker Prize shortlist, 2007.
Set in England in 1962, On Chesil Beach stars Saoirse Ronan (Brooklyn, Atonement) in the lead role as Florence and will be directed by Dominic Cooke (The Hollow Crown).
The story centres on a newly-married couple from drastically different backgrounds who are spending their honeymoon in a small hotel on the Dorset coast. During the course of an evening, both reflect upon their upbringing and the prospect of their futures.
Producers Elizabeth Karlsen and Stephen Woolley of Number 9 Films said: "It's an extremely exciting prospect to be reunited with Saoirse Ronan on such a beautiful and heartbreaking project."
Upcoming releases for Number 9 Films in 2016/17 include Jane Goldman's adaptation of Peter Ackroyd's The Limehouse Golem directed by Juan Carlos Medina and starring Olivia Cooke and Bill Nighy and Gaby Chiappe's adaptation of Lissa Evans' Their Finest Hour and a Half directed by Lone Scherfig starring Gemma Arterton and Sam Claflin.
Todd Haynes' adaptation of Patricia Highsmith's Carol is the most nominated film of 2015/16 awards season with five Golden Globes, nine BAFTA, six Independent Spirit Awards and six Academy Award nominations and has won four New York Film Critics Awards. However, it did walk away from this year's Golden GLobes and BAFTAs empty handed.
Ronan stars in Brooklyn, for which she has been nominated for an Oscar, Golden Globe, BAFTA and SAG award. She will next be seen on stage starring in The Crucible on Broadway and was most recently announced to star in Lady Bird, Greta Gerwig's directorial debut.
Ronan is represented by CAA and Macfarlane Chard.