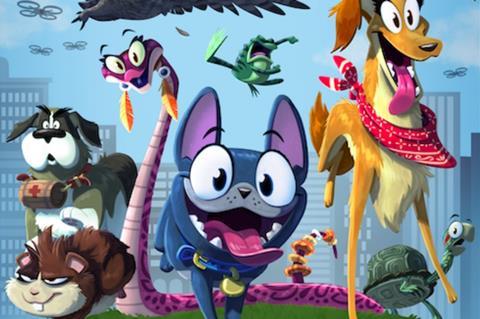 The UK's SC Films International is launching the feature animation Neighbourhood Pet Watch at the European Film Market (EFM) next month.
SC FIlms has worldwide rights to the CGI-animated family filmwhich is a UK-China production and was developed in-house at the company.
Neighbourhood Pet Watch is about two puppies who team up with the local neighbourhood pets to thwart an evil gang attempting to take over their beloved city.
The lead producers on the project are Simon Crowe of SC Films, Feng Yi and Stephen Meier. Meier wrote the screenplay with Jake Greene.
Kevin Riley, CEO of Riley Animation Studios will direct, with animation from Chinese studio Flame Node Entertainment and Paintfree.
Further animation titles on the SC slate inlcude War Of Their Worlds, Dragonkeeper and Marmaduke.