Committee hears how Scottish films and TV shows are being made in sheds.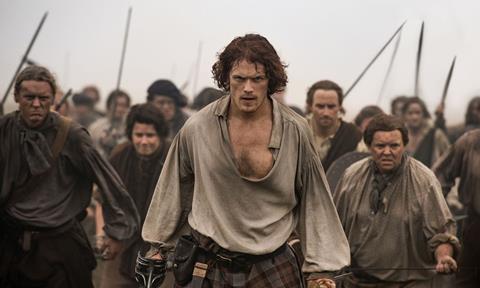 Scotland lacks the studio facilities to attract significant film and TV production, according to Rosie Ellison, film manager of Film Edinburgh.
Giving evidence to Holyrood's Culture, Tourism, Europe and External Relations Committee, Ellison said Scotland received just £52 million through film production in 2015 compared to more than £2 billion in the UK as a whole.
She said Scotland needs more studios to encourage productions like TV show Outlander, which built its own private film studio at Wardpark in Cumbernauld, North Lanarkshire.
SNP MSP Richard Lochhead said Scotland's 2.5 per cent of the UK market was "not good enough".
Ellison told the committee why investment is not reaching Scotland, saying: "In Scotland we have Wardpark Studio which is brilliant, thank goodness we have this, and other than that we have various sheds, which get converted for a short period of time while a film uses it and then they are set back to normal.
"That's one of the reasons we haven't been able to get more of the £2 billion that is available out there, we haven't got the studio infrastructure," she said.
Freelance location manager Lloret Dunn, who worked on World War Z and Trainspotting T2, said Wardpark is not available to productions other than Outlander.
In April the government approved, in principle, Pentland Studios - Scotland's first purpose-built film and TV studio. The privately funded £250 million development on the outskirts of Edinburgh is set to open late 2018.
Ellison welcomed the decision to approve the project, but said: "We still need more film studios in Scotland."