James Hickey, who has held the role of chief executive at Screen Ireland (previously the Irish Film Board) since 2011, will leave his role in June 2019.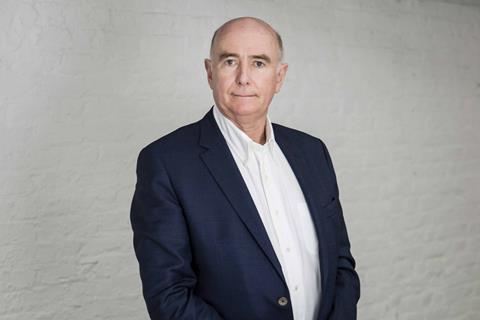 Initially joining for a five-year term, Hickey was granted a three-year extension in 2016.
Screen Ireland will advertise his role from this week and will aim to have a new person in place in time for Hickey's departure.
During his tenure, Screen Ireland's capital funding (investment money separate from admin and training funding) has increased from €11.2m to €16.2m, and the Irish government has now indicated a "strong commitment" to funding the organisation with €200m over the ten-year period 2018-2027.
In a statement, Hickey said it had been "an honour and a privilege to serve Ireland's film production community".
Like the UK, Ireland has seen significant growth in inward investment in recent years, with TV series such as Vikings, Penny Dreadful and the upcoming Nightflyers all shooting in the country, as well as feature films such as two Star Wars instalments, and Irish productions Room and Brooklyn.
"A strong body of work has been created, which I believe better reflects the very wide diversity of Irish talent in film and screen content. The focus on gender equality and diversity will continue into the future," added Hickey.