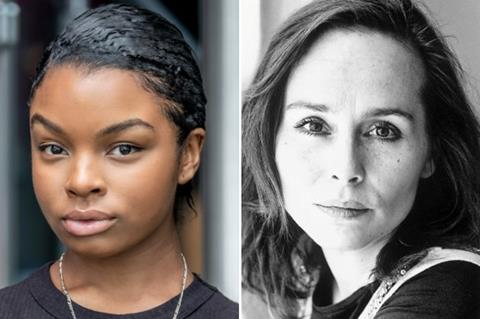 Screen Star of Tomorrow 2020 Yasmin Monet Prince and Tara Fitzgerald are starring in UK comedy drama Portraits Of Dangerous Women, directed by Swiss-born filmmaker Pascal Bergamin, with filming currently underway in Sussex and Surrey.
The cast also includes Mark Lewis Jones, Jeany Spark, Annette Badland, Joseph Marcell Abigail Cruttenden and Sheila Reid.
Bergamin has co-written the script with Stephan Teuwissen. Bergamin also produces through his outfit Lenz Films, alongside Dankuro Shinma of No Reservations Entertainment and Matilda James.
The feature follows four strangers whose lives are thrust together by a road accident. The story takes inspiration from Snapshots Of Dangerous Women, a photography booked published by American art collector, Peter J. Cohen.
This is Bergamin's second feature, following his debut, 2012 film Nice Guy.