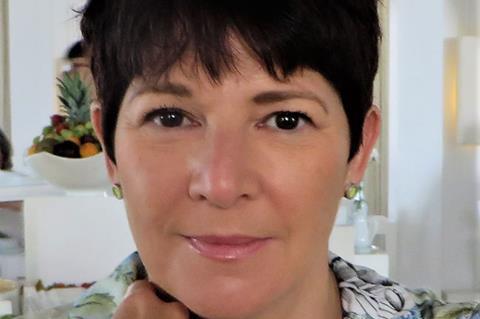 Regional film support body Screen Yorkshire has promoted Caroline Cooper Charles to chief executive, replacing Sally Joynson, who is retiring at the end of 2021 after 16 years leading the organisation.
Starting on January 1, 2022, Cooper Charles will move from her current role as Screen Yorkshire's head of creative, where she oversees the company's talent development programmes, Film Office and Yorkshire Content Fund.
The CEO role was advertised externally, with candidates from both the UK and overseas.
Since joining Screen Yorkshire in 2018, Cooper Charles has overseen the organisation's skills and talent development programmes. In her role as head of creative since February 2020, she has managed the Yorkshire Content Fund, which has invested in films including Clio Barnard's Cannes 2021 premiere Ali & Ava.
Her previous roles include talent development executive for Scottish Film Talent Network, head of film for Creative England and head of creative development at UK production firm Warp X, the sister company to Warp Films.
She also previously managed the UK Film Council's nationwide short film programme through her company Lifesize Pictures, and spent a year as director of Sheffield DocFest.
"Caroline's impressive track record working within the screen industries for many years, combined with her strong vision for the future of Screen Yorkshire, made her an outstanding candidate for the role, amongst a competitive field of high calibre applicants," said John Surtees, chair of Screen Yorkshire. "[Her] passion for cultivating new screen talent and out of London production closely aligns with the values of Screen Yorkshire."
"Since joining Screen Yorkshire in 2018, I have found it an immensely welcoming, remarkable and inspiring place to work," added Cooper Charles. "The company has such an important role in ensuring that the screen industries in Yorkshire & Humber continue to thrive and grow in a manner which reflects the fantastic talent that we have in our region."