June 7 event features on-stage interview, screening of new film, Trouble.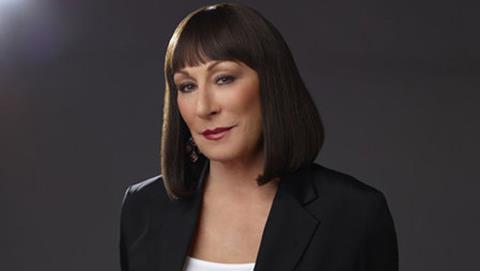 The Seattle International Film Festival (SIFF) will honour Anjelica Huston with the Career Achievement In Acting Award at this year's 43rd edition.
The event will take place on June 7 at the SIFF Cinema Egyptian and begin with an on-stage interview with Huston, followed by be the world premiere of her new film Trouble.
Huston reunites with director Theresa Rebeck after they collaborated on the 2012 NBC series Smash.
Trouble also stars Bill Pullman and tells of a feuding brother and sister whose differences entangle the fate of an old friend, played by David Morse. Julia Stiles, Jim Parrack, Brian d'Arcy James, and Victor Williams also star.
Huston serves as executive producer and Rebeck, Rachel Dengiz, Julie Buck, and Jaclyn Bashoff are producers. WME Global represents North American rights while GPM handles international rights.
In addition to the tribute event and screening, SIFF will present two films pivotal to Huston's career – The Grifters on June 7 and The Witches on June 10.
Born into Hollywood royalty, Huston is the daughter of director John Huston and the granddaughter of actor Walter Huston.
Her career has spanned more than five decades and includes Prizzi's Honor, for which she won the supporting actress Oscar in 1986, The Addams Family and Wes Anderson's The Royal Tennenbaums. Most recently, she appeared on Amazon Studios' Transparent.
Sarah Wilke, SIFF's executive director, said: "It is an honour to welcome such a talented, exquisite, and tenacious actress to this year's festival. Anjelica Huston has graced the theatre screen for many years and we at SIFF are elated to celebrate her success as an artist with our Career Achievement in Acting Award."
The 2017 festival runs from May 18-June 11.