Marco van Geffen, Mira Fornay among directors to develop TV series in new initiative.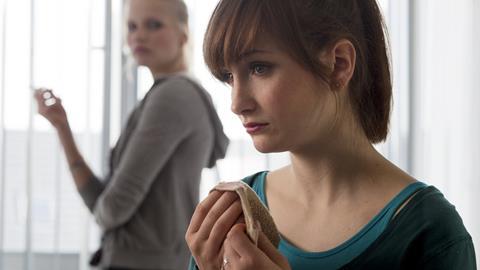 Dutch filmmaker Marco van Geffen and Slovakia's Mira Fornay will be among the directors participating in the first edition of the SeriesLab!.
The development lab – a joint initiative between the Paris-based Series Mania Coproduction Forum and the TorinoFilmLab – aims to support screenwriters and creators in the development of a new TV series.
Van Geffen, best known internationally for festival hits Among Us and In Your Name, will attend with a new crime series entitled Augustus with producer Fleur Winter.
Produced under the banner of Amsterdam-based Lemming Film, the eight-part series is described as a The Wire-style drama set against the backdrop of the Benelux drugs trafficking scene.
Slovakian director Mira Fornay, whose My Dog Killer about a teenage Nazi skinhead won the Tiger Award at the International Film Festival Rotterdam (IFFR) in 2013, is bringing Carpathian Beast, a crime series revolving around contemporary class divisions.
The lab will run from January to April 2017 across three separate workshops in Spain, Italy and France.
The projects will then be presented at the next edition of the increasingly high-profile Series Mania Festival in Paris focused on high-end and director-driven TV series, running April 13-23, 2017.
It is the first edition of the lab launched in September with the support of Creative Europe Media.
A total of 101 projects were submitted to the lab.
Lab mentors include screenwriters Vincent Poymiro, whose credits include monastery-set political intrigue Ainsi soient-ils; Stefano Sardo, writer of Sky Italia's 1992; Netherlands Film Fund consultant Anita Voorham. Israeli producer Eilon Ratzkovsky and TorinoFilmLab story editor Gino Ventriglia.
The projects:
Augustus, Marco van Geffen and Fleur Winters (Netherlands)
Back In The Day, Guido Silei (Italy)
Carpathian Beast, Mira Fornay (Slovakia)
It's Me, Sarah Denoo and Sebastiaan Adriaensen (Belgium)
Olympics, Sandrine Joly (France)
Sweet Blood, Elza Kephart and Patricia Gomez Zlatar (Canada)
The Beehive, Domante Urmonaite (Lithuania)
Tracks, Tone Andersen and Mamdooh Afdile (Norway)
Trauma, Marcin Kubawski, Milosz Sakowski amd Maciej Kubcicki (Poland)