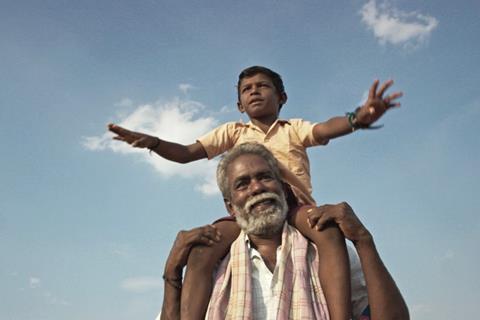 Tamil director Thamizh's debut Seththumaan (Pig) has won the 2021 Indian Film Festival Of Los Angeles (IFFLA) grand jury award for best feature heading into Thursday's (May 27) closing film presentation.
Sajin Baabu's Biriyaani earned an honourable mention. In other awards announced on Thursday (May 27), the audience award for best feature went to Fire In The Mountains directed by Ajitpal Singh.
In the shorts categories, Karishma Dev Dube's Bittu was named grand jury award winner, with honourable mentions for Rima Das' For Each Other, and Wade directed by Upamanyu Bhattacharyya and Kalp Sanghvi. Nivita Chaliki earned an honourable mention for best performance in a short in Forever Tonight.
The audience award for best short went to The Song We Sang directed by Aarti Neharsh.
IFFLA's closing film is Sthalpuran (Chronicle Of Space) directed by Akshay Indikar, the Marathi-language film that premiered at 2020 Berlinale 2020. Long-time IFFLA alumnus Anurag Kashyap (Sacred Games, Gangs Of Wasseypur) will join Indikar for a Q&A discussion.
The 19th annual festival led by executive director Christina Marouda ran from May 20-27 and featured the Childhood On Edge programme, a panel on South Asian showrunners, and a special screening of Prakash Deka's Fireflies followed by a panel on transgender and non-binary representation in India and the diaspora.
This year's edition hosted 40 films – 16 of them by female directors – including three world, eight North American, five US and 17 Los Angeles premieres spanning 17 languages.