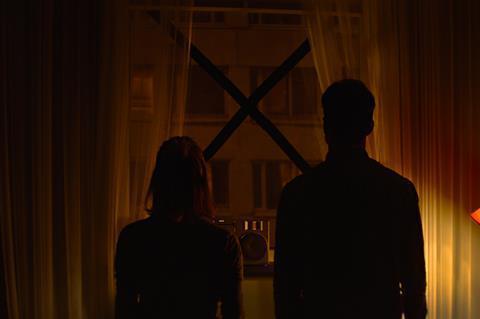 NOVEMBER 5 UPDATE: Seville International has licensed UK rights on its zombie apocalypse horror comedy Zoo at AFM to Signature Entertainment and closed a slew of territory deals.
As previously reported, Antonio Tublén's English-language debut has gone to Empire in the Middle East, Jushi Films in China, At Entertainment in Japan, Moviecloud in Taiwan, and Lightning McQueen in Vietnam. The sales agent has also shared the global debut of the trailer on Screendaily.
Zoo received its world premiere at 2018 Sitges Fantastic Film Festival. Zoë Tapper, Edward Speleers, Antonia Campbell-Hughes, and Jan Bijvoet star in the story about a married couple struggling to conceive who rekindle their love after they take refuge in their apartment during a pandemic.
Alexander Brøndsted produced through his PingPong Film and worked with Tublén on his 2009 Tribeca selection Original. Logical Pictures, the financier of elevated genre that recently backed Farming, co-produced with Film i Skåne and Ystad-Österlen Filmfond.
"We love Tublén's dry sense of humour and are delighted with how well received Zoo has been," said Seville International senior vice-president of sales Anick Poirer. "It puts a fresh spin on the comedy genre, taking marriage troubles to another dystopian level."