EXCLUSIVE: North American deal among those concluded.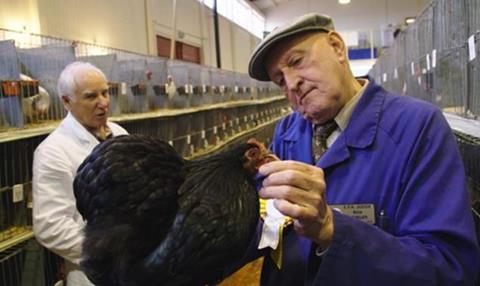 Montreal-based Seville International has licensed territory rights to Slavko Martinov's feelgood documentary Pecking Order, which premiered at Hot Docs in May and will screen in competition at the Edinburgh International Film Festival later this month.
Freestyle Digital Media has acquired North America, while Lemon Tree will distribute in China, and Discovery Film releases in the former Yugoslavia.
Pecking Order trains its sights on the competitive poultry pageantry scene as a group of chicken enthusiasts vie for the crown at the New Zealand National Poultry Show.
The film follows members of the Christchurch Poultry, Pigeon and Bantam Club as they bid to win the nationals despite decades of infighting that threatens to tear the 148-year old club apart.
"It's great to have Freestyle Digital Media take the film under its wing – they will get flying results I am sure," Seville International senior vice-president of international sales Anick Poirier said. "We are thrilled to bring this eggs-traordinary flockumentary to the world and are h-enthusiastic about sharing it with more and more buyers."
Martinov served as producer alongside Mike Kelland and David Brechin-Smith on Pecking Order, which is supported by the New Zealand Film Commission.
Poirier brokered the North American deal with Dan Fisher of Freestyle Digital Media. Director of sales Natalie Kampelmacher and sales executive Charlotte Lopez negotiated on China and former Yugoslavia.