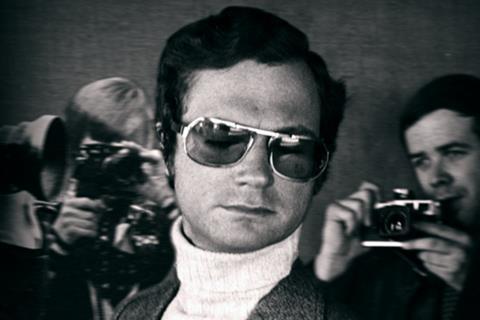 SF Studios has launched The King in Cannes - a feature documentary about Swedish monarch Carl XVI Gustaf, that will debut in cinemas in the 50th year of his reign in 2023.
The film is currently in production, directed by Karin af Klintberg; and produced by Stina Gardell and Petra Mahl for Sweden's Af Nexiko, in co-production with SF Studios, with backing from the Swedish Film Institute and SVT.
SF Studios will release the film in Nordic territories in February 2023.
Klintberg has had intimate access to Gustaf in both his private and professional life; the film will take in topics from his childhood to the peaks and troughs of royal life. The film marks the first time a film has been made with direct access to a Swedish monarch while they are still alive.
" I wanted to create a modern film about a not so modern profession. I wanted to figure out how the King has felt during the years and how he believes," said Klintberg.
Upcoming titles
The film was part of SF Studios' presentation of its upcoming slate in Cannes. Other presentations included Norwegian director Erik Poppe discussing his next feature Quisling, which will depict the final days in the life of former Norwegian President Vidkun Quisling, who became a Nazi collaborator during the country's occupation in the Second World War.
Production will start in September, with Poppe describing the film as the third of a trilogy about fascism, after The King's Choice and Utøya: July 22. "I want to explore the reasoning and the justification from the perspective of offenders," said the director. "We will never get rid of fascist extremism; but how can we understand their leaders? Can humanism ever challenge and defeat fascism?"
Producer Fredrik Wikstrom presented SF Studios' biggest project to date, Marc Forster's comedy-drama A Man Called Otto, which stars Tom Hanks and wrapped shooting in Pittsburgh, US two weeks ago.
The film is adapted from Hannes Holm's 2015 Swedish hit A Man Called Ove, which scored two Oscar nominations.
The idea to change the name came from Hanks and was to augment the US sensibility, said Wikstrom. "We want this version of the film to have a very grounded American DNA," he said. "We don't want it to feel Swedish-American; we want you to experience the story with a totally new arena."
Sony will release the film on December 25 in the US, before rolling out across December and January worldwide.