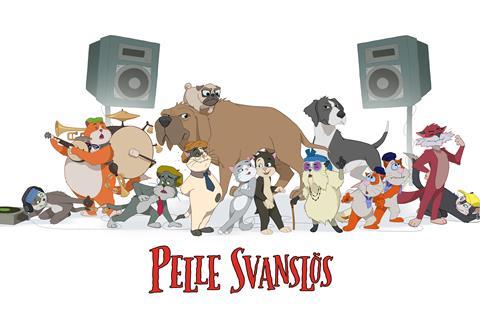 SF Studios is starting production later this year on animated feature Pelle No-Tail.
SF will handle local distribution as well as international sales.
Christian Ryltenius will direct, reuniting him with SF Studios after previously collaborating on two box office hits, Bamse And the City of Thieves (2014) and Bamse And The Witches Daughter (2016).
The film is based on the popular stories by Gösta Knutsson (which were first published in 1939 and are still popular) about a good-hearted kitten and is scheduled for a Christmas 2019 theatrical release.
In this feature, with a script by Johan Bogaeus, Pelle is living with his sweetheart cat Birgitta in the countryside, but then a storm brings him to the big city of Uppsala, where he meets new friends but has to face some difficult challenges.
The film is a SF Studios production in co-production with SVT, Film i Väst, Bonnierförlagen, Sluggerfilm with support from the Swedish Film Institute and Nordisk Film & TV Fond.
"Pelle No-Tail is a timeless character and the stories about him and the other cat characters are penetrated by an idealism of kindness, civil courage and the equality of everyone. Through Pelle and all the other cats in the story we have an endless opportunity to ask questions that are eager and accessible to children even in our time," said Jon Nohrstedt, one of the producers of the film.
"We want to make an amazing film full of color and music that via Pelle's longing for love and beautiful attitude to life – to always dare being kind - takes us on a rollercoaster ride with fun and willful cats. It's a story with a theme that is universal regardless of country, nationality or age," said fellow producer Gila Bergqvist Ulfung.