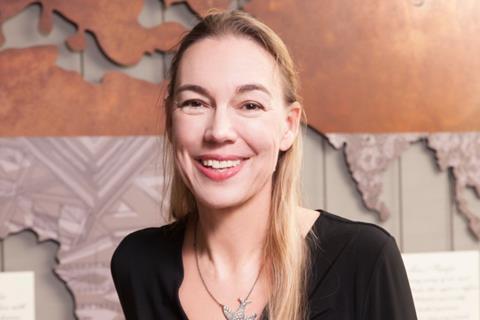 Longtime Starbucks executive Shelli Taylor has been named CEO of Alamo Drafthouse Cinema as founder Tim League said he will move into the new role of executive chairman.
Taylor spent close to 20 years as an executive at Starbucks and most recently served as president of United Planet Fitness Partners.
She starts her new role on May 1 and the first priority will be to lead the reopening of the Texas-based company's 41 nationwide sites closed by the coronavirus pandemic.
Alamo Drafthouse, like AMC, Cinemark, Cinepolis USA, Studio Movie Grill and others with sites in the state, will not reopen this weekend despite Governor Greg Abbott's decree that businesses including cinemas can open their doors (in a limited capacity) starting on May 1. Two drive-ins will be open, according to The Dallas Morning News, although customers will not be able to access outdoor seating and play areas.
"Opening safely is a very complex project that involves countless new procedures and equipment, all of which require extensive training," said an Alamo Drafthouse spokesperson this week. "This is something we cannot and will not do casually or quickly. We will not be opening this weekend. But know this, when we do open, we will be providing the safest possible experience for both our staff and our guests and we can't wait to see you all again."
League, who will lead the board of directors and continue to guide and develop creative initiatives for Alamo Drafthouse, sister company Mondo, and Fantastic Fest, said he started his search for a CEO six months ago and was looking for an executive "who could work as a partner and collaborator, with a strong voice and battle-tested leadership skills.
He added, "Shelli Taylor brings that and more. As executive chairman I'll continue to lead the brand, digging hard into developing new creative and marketing initiatives at Alamo Drafthouse, Mondo and Fantastic Fest. Alamo Drafthouse is the only leadership role I've ever known. I am in awe of the depth and breadth of Shelli's leadership and brand growth experience. I am excited to partner with her to rise from the current challenges that our industry faces and continue to drive towards our company vision, to be the best damn cinema that has ever or will ever exist."
Taylor said League and "his talented team have built an unequalled cinema brand that is built on passion, innovation, and a local community mindset encompassing everything from food and drink to fantastic programming."
The new CEO's career credits include vice-president of English Language provider Disney English China.