Guy Myhill's film is the first to be made under Creative England's iFeatures2 scheme.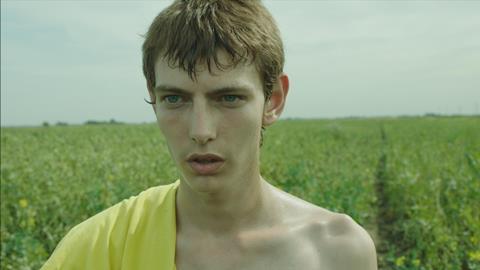 Principal photography for The Goob has begun in Norfolk.
For production details visit
It is the first film to be made under iFeatures2, the second iteration of Creative England's low-budget filmmaking scheme.
The Goob is one of three greenlit from Creative England and its iFeatures2 partners the BFI Film Fund, BBC Films and the Creative Skillset Film Skills Fund.
Its budget of $645,000 (£415,000) is higher than the original $545,000 (£350,000) announced at the launch of the scheme due to the ambitious nature of the film, which will see some scenes filmed live at Swaffham Raceway during banger and stock car racing.
The film, from writer/director Guy Myhill and producers Lee Groombridge and Mike Elliott of EMU Films, is described as "an emotionally charged tale of divided family loyalties played out over a sizzling hot summer".
The cast includes Sean Harris (Prometheus), Sienna Guillory (Luther) and Hannah Spearritt (Primeval) alongside first time actor Liam Springs as Goob.
The original screenplay is set in the middle of a heatwave in England, where Goob Taylor has spent each of his 16 summers helping his mother run a diner and harvest the surrounding beet fields.
When his mother begins a relationship with stock car supremo and ladies' man Gene Womack, Goob becomes an unwelcome side thought. However, Goob's world turns when exotic beet picker Eva arrives. Fuelled by her flirtatious comments, Goob dreams of better things.
iFeatures2 executive producer Tristan Goligher said: "The Goob will capture a slice of England that we've never seen on our cinema screens before."
Shooting ill continue for four weeks.
iFeatures2 received more than 350 applications from filmmakers across the English regions and greenlit three after a series of development programmes.
The next to begin shooting is Martin Radich's Norfolk, due to commence next month, while production on Alex Taylor's Spaceship will begin later in the year.