Arcana Studio's graphic novel adaptation heads to the US and Canada.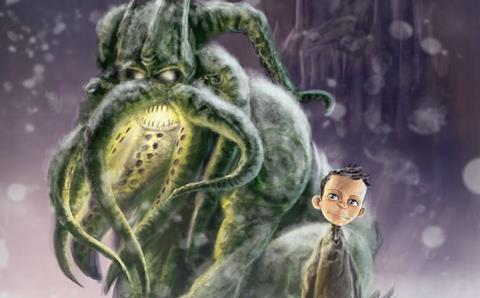 Multi-platform distributor Shout! Factory has signed on to distribute Arcana Studio's animated feature Howard Lovecraft and the Frozen Kingdom in the US and Canada.
Written, directed and produced by Sean Patrick O'Reilly and currently in production, the film is based on Arcana's graphic novel of the same name, an adventure that mixes events from horror author H P Lovecraft's life with iconic elements of his writings.
Shout! Factory has rights for digital, broadcast, home entertainment and theatrical distribution in the US and what the company described as "extensive rights" for cross-platform releases in Canada.
Releases on a variety of platforms are planned for next year.
Melissa Boag, SVP of kids and family entertainment at Shout! Factory, said: "We are very excited to embark on this new Lovecraft animated adventure with Sean and Arcana Studio.
"Sean and his film production team offer a compelling vision for storytelling, supported with amazing art direction. We look forward to building a multi-generational movie audience across a wide variety of entertainment distribution platforms next year."
Arcana CEO and founder O'Reilly added: "The Howard Lovecraft graphic novel series is an award winning gem in our library.
"We know The Frozen Kingdom increases consumer choice as there are so few Lovecraftian feature films produced, yet so many fans of H P Lovecraft's work."