Sharlto Copley and Sean Bean added to the voice cast of animation sequel, which has set a release date and will be overseen by Timur Bekmambetov.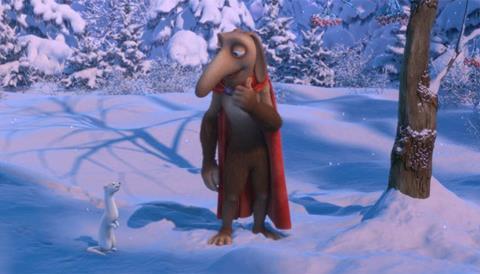 Russian producer Wizart Animation has added announced the English voice cast for The Snow Queen 2, the 3D sequel to its 2012 CG animated feature.
The cast will include Sharlto Copley (District 9, Maleficent) as Orm, Bella Thorne (Blended) as Gerda, Isabelle Fuhrman (The Hunger Games, Orphan) as Alfida and Sean Bean (Lord of the Rings, Game of Thrones) as General Arrog. Thorn will also sing an original song for the film.
The film, directed and co-written by Alexey Tsitsilin, is set for a day-and-date this December 2014 release in more than 10 countries: UK (Signature Entertainment), Poland, Israel, South Korea, the former Yugoslavia countries, Baltic States, Middle East, Turkey, Malaysia and Thailand. It will be released in China in 2015.
Timur Bekmambetov, the Russian director of Night Watch and Abraham Lincoln: Vampire Hunter, will co-produce the film, inspired by the classic fairy tale by Hans Christian Andersen.
The Snow Queen 2 centres on the exploits of Gerda and Orm, the troll whose victory over the Snow Queen has given his fellow trolls a taste for freedom. Exaggerating his exploits, Orm spins a web of lies and claims that he is destined to marry the princess and inherit her riches, only to find himself on another perilous adventure as he tries to protect the world from eternal winter.
Bekmambetov said: "Like Andersen's fairytale, which was the the start pointing for our original film, Snow Queen: Journey Continues has a sensational plot that will captivate audiences all over the world."