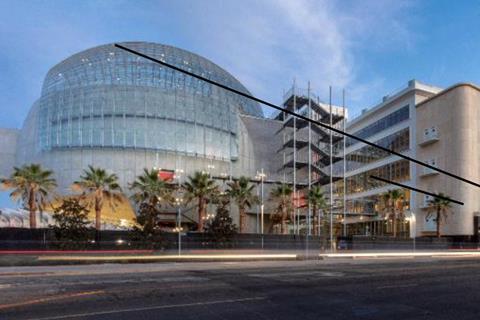 The Academy Museum of Motion Pictures plans an exhibition centred on a "famous French filmmaker" roughly one year after the Los Angeles venue opens on September 30, museum director and president Bill Kramer told select press at a preview on Tuesday (September 21).
The unspecified exhibit will be part of Stories Of Cinema, the museum's core exhibition that takes an expansive, global look at the story, craft and cultural relevance of cinema and is conceived to evolve over time to reflect changes in the art and science of filmmaking. The exhibit occupies 30,000 sq ft over three floors of the renamed Saban Building and is part of the long-awaited, oft-delayed $484m museum.
The entire 300,000 sq ft, seven-storey venue in Fairfax District in midtown Los Angeles is opening 10 years after Academy board members decided to move ahead with the Academy's longstanding desire to construct a museum.
Fundraising efforts led by former Disney CEO and chairman Bob Iger and actors Annette Bening and Tom Hanks faced delays due to capital issues and the pandemic and eventually raised $388m. Besides the major studios, Netflix, Laika, Participant and Wanda, donors include Steven Spielberg, Jeffrey Katzenberg, Iger, Gale Anne Hurd, Jeff Skoll and Barbra Streisand. While the streaming revolution is not currently part of the story in the Museum's exhibitions, it is part of the Museum's story: Netflix is a donor and co-CEO Ted Sarandos is the museum's board chair.
The capital balance will be covered by a further round of fundraising that will repay bonds and cover endowed positions and programming costs. The annual $50m operating budget will be met by fundraising and gala events and public ticket sales.
"From inception in 2011 to opening day has been 10 years," said Kramer, who worked on the museum project from 2012-16 and returned in October 2019 after a stint on the East Coast. "To start with nothing, just the idea, and arrive at this privately funded, fully realised project is not a long period of time. We're proud of our work and our team."
'Please don't call it the Death Star' – architect Renzo Piano
Renzo Piano, the noted architect behind The Shard in London and the Pompidou Centre in Paris, was hired in 2012 to design the museum and drew laughter at an on-site press conference when he spoke about the untitled 26m-pound sphere building that houses the 1,000-seat David Geffen Theatre and Dolby Family Terrace.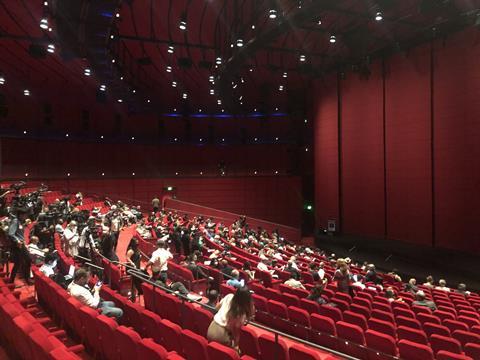 "I have one thing to ask: please don't call it the Death Star," Piano said of the sphere, adding that "soap bubble" was appropriate nomenclature. He pointed out that growing up in Italy his loves were the sea and cinema. The museum, he said, was "a continuous passage between light and shadow, as in cinema".
Hanks remarked that other cities in the United States have museums dedicated to cinema, however the new venue is different. "This museum needs to be the Parthenon of such places," he said.
Besides the sphere building Piano and his team renovated the Saban Building (formerly the May Company building department store and renamed after donors Cheryl and Haim Saban) that contains exhibitions and the 288-seat Ted Mann Theater which, like the David Geffen Theater will present year-round programming. The Academy has a 110-year lease on the Saban Building and the two main museum buildings are connected by walkways.
Board of trustees vice chair and Parasite executive producer Miky Lee of South Korea's CJ Group spoke of the museum's international resonance and non-English-language filmmaking is writ large throughout the space, curated under the auspices of chief artistic director and programming officer and Chicago University professor of cinema and media studies, Jacqueline Stewart. Visitors to the museum will be able to peruse galleries dedicated to the work of Hayao Miyazaki and Pedro Almodovar and view smaller exhibits highlight the significance of films such as Patricia Cardoso's 2002 coming-of-age drama Real Women Have Curves, a film that opened eyes when it highlighted the life of a Mexican-American family.
Academy branch taskforces oversaw broad inclusion
After well documented delays the museum clearly aspires to cultural relevance and wears its social conscience on its sleeve. Its main lobby is named after Sidney Poitier, the first Black man to win the lead actor Oscar. Upstairs in Stories Of Cinema a room dedicated to best adapted screenplay Oscar winner Spike Lee paints a clear picture of his activist filmmaking. Smaller spaces focus on early 20th Century Black filmmaker and distributor Oscar Micheaux and pioneering film editor and longtime Martin Scorsese collaborator Thelma Schoonmaker. A media installation encompasses Black Lives Matter, #MeToo and gender equality movements and there is a film segment referencing convicted rapist and disgraced former Hollywood mogul Harvey Weinstein.
"When I came back in 2019 the first thing we did was create [17] taskforces for every branch of the Academy," said Kramer. "We needed to make sure we were [representing] diverse and inclusive storytelling… This could not be a museum devoted to cinema without talking about our complicated past."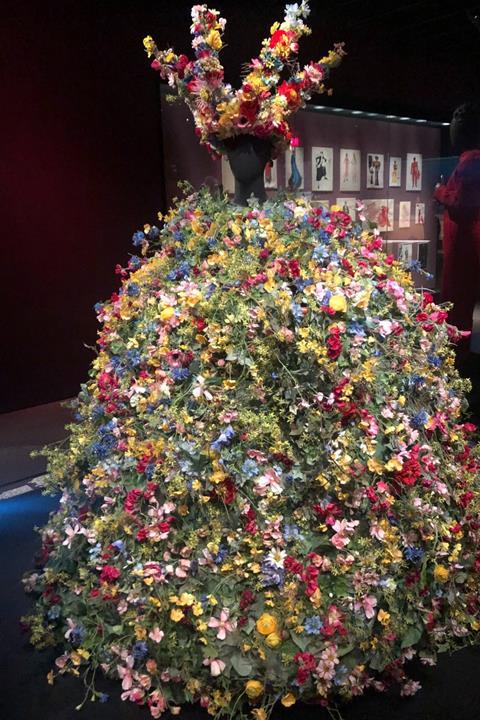 In another gallery a short film shows Native American filmmaker Chris Eyre and Ojibwe writer and broadcaster Jesse Wente dissecting the impact on indigenous communities of early Hollywood westerns like John Ford's Stagecoach. It makes for an interesting companion piece to an adjoining room, where visitors can watch footage of famous Oscar speeches including that of Sacheen Littlefeather, who drew boos from the audience in 1973 when Marlon Brando asked her to take to the stage and refuse the best actor Oscar for The Godfather in protest over Hollywood's portrayal of Native Americans in film.
Stories Of Cinema features a wide array of items from the Academy's collection of 13million film memorabilia. They include annotated screenplays from Citizen Kane and Psycho, life-size models and props of Star Wars favourites R2-D2 and C-3PO, a full-size shark model cast from the original mould used on Jaws, Dorothy's ruby slippers from The Wizard Of Oz worn by Judy Garland, and an eclectic display of costumes that includes The Dude's bathrobe ensemble sported by Jeff Bridges in The Big Lebowski and the 'May Queen' dress worn by Florence Pugh in Midsommar.
The temporary Path To Cinema exhibit from the Richard Balzer Collection acquired by the Academy contains optical toys and devices that were the forerunners to cinema.
The Hayao Miyazaki exhibit, also temporary, marks the first retrospective of the Japanese animation master's work in North America, housing numerous storyboards, posters and immersive areas inspired by his films at Studio Ghibli.
The Academy Museum will initially open at 50% capacity due to the ongoing pandemic.