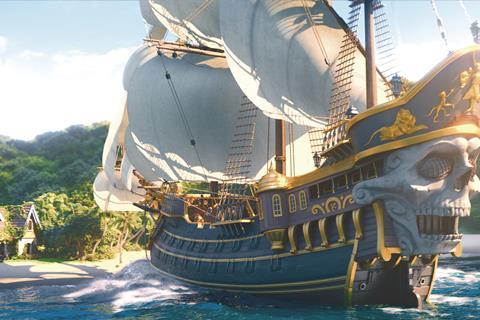 Stuttgart-based world sales company Sola Media has snapped up rights for EFM to the Scandinavian CG-animated feature Captain Sabertooth And The Magic Diamond. Sola Media is handling all territories except Scandinavia. Nordisk will release the film theatrically in Norway, Sweden and Denmark in autumn 2019.
Captain Sabertooth is based on one of Norway's most successful children's brands of the 30 years. As well as feature film and TV adaptations, Captain Sabertooth has also inspired stage musicals and a theme park in southern Norway.
Sola Media has previously handled sales on other titles in the series including 2014 live-action adaptation Captain Sabertooth And The Treasure Of Lama Rama, Captain Sabertooth And The Magic Diamond is the first CG-animated version – and several more are now expected to follow.
Co-directed by animation veteran Rasmus A Sivertsen and debut director Marit Moum Aune, the film is produced by Eirik Smidesang Slåen, Ove Heiborg and Heidi Palm Sandberg of Qvisten Animation.
"This is by far Qvisten Animation's biggest project, both artistically and commercially. Our goal is to create an epic family film packed with humour and adventure that can travel far beyond our borders. We hope to introduce these beloved characters to a wider audience, with more adventures to follow," Qvisten's Eirik Smidesang Slåen commented on the new film.
Sola Media will be showing the first footage from the film to buyers at the EFM.