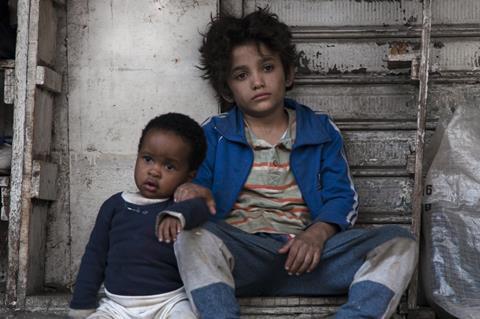 Sony Pictures Classics (SPC) has acquired North American and Latin American rights to Nadine Labaki's Capernaum ahead of its world premiere in Cannes competition next Thursday and plans an awards-qualifying US release in December.
Capernaum marks a return to Cannes for the Lebanese filmmaker, whose two previous films, Caramel and Toronto audience award winner Where Do We Go Now? premiered on the Croisette and reunites Labaki with SPC, who distributed Where Do We Go Now?
The film tells the story of a child who rebels against the life imposed on him and launches a lawsuit against his parents. Labaki wrote the screenplay and also appears in the film.
Khaled Mouzana produced, and CAA Media Finance brokered the distribution deal on behalf of the filmmakers with international sales agent Wild Bunch.
"It is wonderful to have the opportunity to collaborate once again with Sony Pictures Classics," Labaki said. "Capernaum is very special to me, and with the passion Tom [Bernard] and Michael [Barker] have for this film, I know this is the ideal partnership," said Labaki."
SPC added, "Nadine Labaki is one of the world's great filmmakers. Capernaum is an emotionally profound experience about the world we live in and promises to be a triumph in Cannes. Nadine Labaki's moment as writer-director is here and now. It is thrilling to be working with her, as well as her producer Khaled Mouzanar, Vincent Maraval and Eva Diederix at Wild Bunch, and Roeg Sutherland and CAA."