Wild Bunch expects to sell out on Ken Loach's competition title.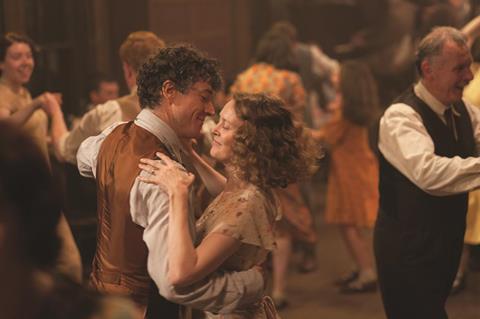 Sony Pictures Classics has acquired Ken Loach's Palme d'Or contender Jimmy's Hall for North America on the eve of its Competition screening in Cannes.
The film is inspired by the true tale of Jimmy Gralton who came up against political and religious opposition when he tried to revive an abandoned dance hall in rural Ireland in the 1930s.
Wild Bunch, which is handling sales, expects to sell-out on the title which premieres in competition on Thursday.
'We've already done deals three-quarters of the world and expect to close the remaining territories this market," said Wild Bunch sales chief Carole Baraton.
First territories due to show the film include the UK, where eOne will debut the film on May 30, and France, where Le Pacte has set a July 2 release.
Wild Bunch sold SPC all North American, Eastern Europe and Asian rights to Gabe Polsky's documentary Red Army, exploring the Cold War through Russia's love of ice hockey. Jerry Weintraub, Werner Herzog and Liam Satre-Meloy served as executive producers.
"It's witty, entertaining and goes far beyond being just a sports movie," said Baraton.
Polsky is best known for producing Herzog's Bad Lieutenant in 2009 and co-directing The Motel Life, starring Emile Hirsh and Stephen Dorff, which won the audience award and screenplay prize at the Rome Film Festival in 2012.