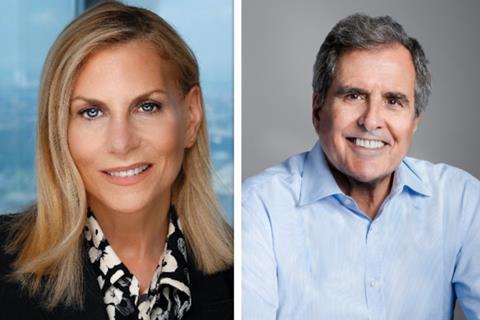 Spotify and Chernin Entertainment have struck a multi-year, first-look partnership to adapt podcast content for TV, film, and digital video.
The companies will source material from a library of more than 250 original global series at Spotify, which continues to move ahead with its screen entertainment ambitions.
Prior to the deal, the companies have been collaborating with Pineapple Street Media on the upcoming adaptation of podcast series The Clearing.
"At Spotify, we believe that the extraordinary growth of audio will continue to attract the world's great creators and make podcasts a premier destination for original IP," said Spotify chief content and advertising business officer Dawn Ostroff.
"As we continue to expand our content ambitions, we are thrilled to collaborate with Peter Chernin, who, along with his exceptional team, are the perfect partners to help us share these stories with audiences across mediums and around the world. Together, we can usher in a new era for podcasts as source material."
Chernin Entertainment chairman and CEO Peter Chernin, whose company's production credits include Ford v Ferrari, Planet Of The Apes trilogy, and New Girl, said: "Audio is by far the fastest-growing medium in the entertainment business, and with over 250 originals and thousands of hours of content, Spotify has one of the largest libraries of unattached IP that exists in the world today and that library is being added to daily.
"This treasure trove of content plus the acceleration of new voices and stories provides an enormous opportunity to transform these addictive stories and IP into content for the screen."
Ostroff and Chernin announced the pact alongside Chernin Entertainment president Jenno Topping.
Spotify's foothold in film and TV includes nearly a dozen projects including the adaptation of Homecoming for Amazon's Prime Video as well as upcoming projects such as The Two Princes (HBO Max) and The Horror Of Dolores Roach (Prime Video).