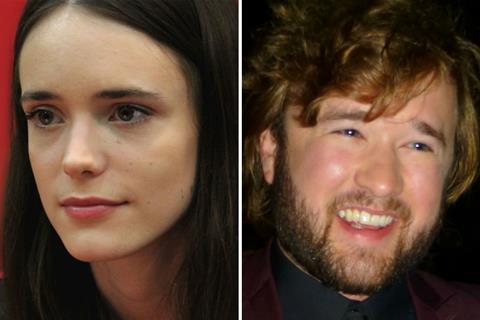 Ryan Keller's US-based Instrum International is in Cannes with a slate of new sales titles led by psychosexual thriller Rosy starring Nat Wolff, Stacy Martin, Tony Shalhoub and Johnny Knoxville.
Jess Bond wrote and directed the story about a socially awkward young man who kidnaps the eponymous aspiring actress so she can get to know him. Over time it becomes hard to know whether Rosy is actually falling for her captor or biding her time while she plans her escape.
Jonathan Schwartz produced alongside Alex Bach and Jess Bond. CAA handles US rights.
Dark comedy Izzy Gets The F*Ck Across Town stars Mackenzie Davis in the story of a disillusioned woman who must make her way across Los Angeles to crash her former boyfriend's engagement party. Haley Joel Osment, Carrie Coons, Brandon T. Jackson, and Alia Shawkat round out the key cast.
Luke Shanahan's thriller Rabbit stars Adelaide Clemens, Alex Russell, and Veerle Baetens and tells of a young woman haunted by dreams of her missing twin who tracks her down to a mysterious commune.
Joe Eddy's Steve McQueen biopic Chasing Bullitt stars Andre Brookes as the Hollywood icon in reflective mood as he goes on a quest to find the iconic GT 390 sports car he drove in the 1968 thriller Bullitt.
"Our line-up strikes a balance between quality festival films and worldwide commercial appeal, while exemplifying strong female leads with a distinguished cast," said Keller. "We're a big champion of all of these filmmakers and want to share their unique visions with audiences in all markets."