The forthcoming entry in the Star Wars franchise readies January release in China.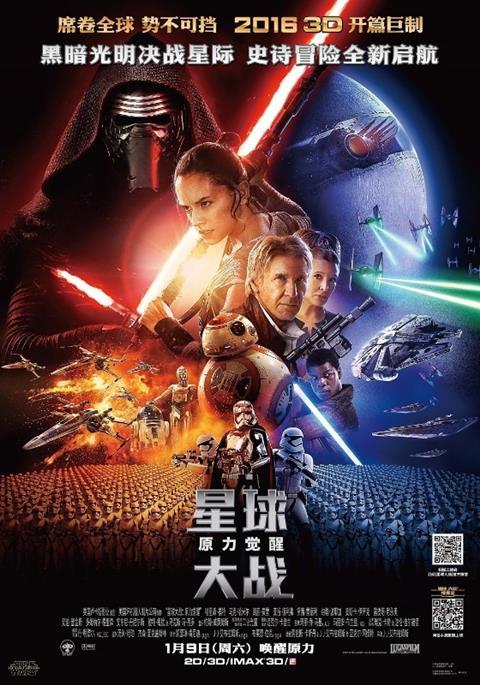 Star Wars: Episode VII - The Force Awakens is set be released in China on Jan 9, 2016, the Walt Disney Company has announced.
The JJ Abrams-directed entry in the blockbuster franchise will have its North American premiere on Dec 14 and its London premiere on December 15.
It will then open in several smaller European, MENA and Asian territories on Dec 16 and 17, before opening in North America and the UK on Dec 18, and India and Pakistan on Dec 25.
John Hsu, general manager of Disney's Chinese studio, said: "We're excited to be rolling out our marketing campaign and to connect with new fans in China through Star Wars: The Force Awakens."
This week, Ridley Scott's Sci-Fi The Martian landed a strong $50m five-day opening in the China market, taking its international total to $326.9m to date, making it Ridley Scott's biggest international release.
Disney will be hoping that The Force Awakens can repeat the success of 2015's biggest international releases in China, which saw Jurassic World, Avengers: Age Of Ultron and Fast and Furious 7 all make it into the territory's top ten highest grossing films of all time, with the latter grossing over $390m on its way to grossing $1.5bn worldwide.
The film's Chinese poster has also been revealed.