Vue sold 10,000 tickets in just 90 minutes.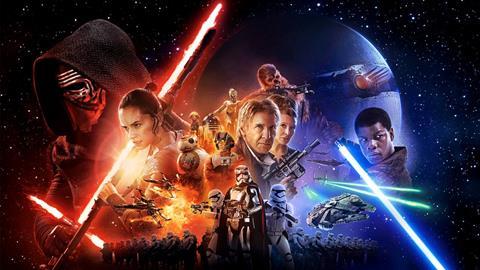 Advance ticket sales for Star Wars: The Force Awakens began in the UK today, with some cinema websites crashing under the weight of demand.
A spokesman for Vue said the cinema chain had its biggest advance ticket sales this year for the fantasy sequel, set for release on Dec 18.
"We sold 10,000 tickets in the first 90 minutes of being on sale this morning – the biggest first hour of advance ticket sales seen so far this year when it would normally take a matter of weeks for advance sales to reach this level," said the spokesman.
(UPDATE: Vue went on to record UK sales figures of 45,000 in the first 24hrs, which usually takes between 30-60 days to reach for major releases. In Poland, Vue sold a ticket "every two seconds". In Germany, pre-sale registrations saw 6,000 customers sign up.)
However, there were reports that Odeon and Picturehouse sites had been affected by "unprecedented" demand as people took to Twitter to complain about sites crashing.
An Odeon spokesman said: "There have been some booking delays in the initial peak, but our website is returning to normal speed.
"It's been our busiest day ever for online bookings, and we're delighted that by lunchtime today tens of thousands of guests had successfully secured their seats for Star Wars: The Force Awakens, with thousands more joining them every hour."
The Odeon spokesman added that Odeon will become "a 24 hour operation" for Star Wars as well as James Bond film Spectre, with films shown throughout the night in dozens of its cinemas.
Star Wars: The Force Awakens, directed by JJ Abrams, will see the return of stars from the original trilogy including Harrison Ford, Carrie Fisher and Mark Hamill (who is mysteriously absent from a new poster released today).
A new trailer will air during halftime at the New York Giants versus Philadelphia Eagles American football game in Philadelphia tonight, broadcast on ESPN, a subsidiary of Lucasfilm-owner the Walt Disney Company.
The second teaser trailer, which debuted in April, has amassed more than 64 million views on YouTube to date.