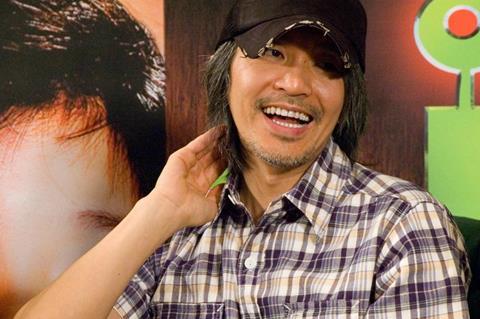 Stephen Chow is developing an epic animated adventure based on The Monkey King myth for China's Pearl Studio, it emerged at Annecy International Animated Film Festival on Thursday (June 14).
Chow, whose credits include Chinese box office smashes The Mermaid and Journey To The West: Conquering The Demons as well as global hit Kung Fu Hustle, is collaborating with Ron Friedman and Steve Bencich, who were among the writing teams on Brother Bear and Chicken Little.
"Stephen Chow is the perfect creative partner to develop The Monkey King with Pearl Studio," chief creative officer Peilin Chou of Shanghai-based Pearl Studio told attendees at the Studio Focus session.
"His involvement in this very special project, which is beloved throughout Asia, is a true coup. We know that he will bring all the comedy and scope that makes this adventure legend so special and translate The Monkey King into an enchanting and exciting global animated event."
Pearl Studio, which previously operated as the joint venture Oriental DreamWorks and co-produced Kung Fu Panda 3, aims to produce one animated feature a year. It strategy is to tell stories that will appeal to Chinese audiences and the global market, incorporating Chinese elements into its stories "in an organic way." It is backed by a consortium led by Chinese media investment fund CMC Capital Partners.
DreamWorks Animation and Pearl Studio also announced that Albert Tsai, Tenzing Norgay Trainor, and Tsai Chin have joined Chloe Bennett on the voice cast of the animated adventure Abominable.
Worldwide distributor Universal Pictures has set a September 27 2019 US release for the feature about a magical yeti who attempts to find his family. The director is Jill Culton, a female pioneer in computer animation who was an animator and storyboard artist on Toy Story, among others, and was head of story development on Monsters Inc.
DreamWorks Feature Animation Group president Chris deFaria said: "This film is a very personal, character-driven tale, set in an epic landscape that lends itself beautifully to animation. Ultimately, this is a film about finding your way home, and the unbreakable bond that forms between these characters during a life changing adventure. It's truly a universal story that will appeal to audiences across the globe. These additional voice actors bring considerable emotion and comedy to this story. We could not be more excited about Abominable."
"Through the fun and action-packed journey of Abominable, Pearl Studio and DreamWorks Animation are bringing the lives of modern Chinese teenagers to the big screen for the very first time in a major animated feature film," Chou added. "It is not only an emotional coming-of-age story, but also a whimsical and epic adventure, featuring an irresistible Yeti that we believe the whole world will fall in love with."
Pearl Studio, which also has offices in New York and Los Angeles, is also in production on the animated musical feature Over The Moon directed by animation veteran Glen Keane, who earlier this year shared the best animated short Oscar with Kobe Bryant for Dear Basketball. Netflix holds worldwide rights outside China and will launch the film in 2020.