Drama series marks arts network's first foray into scripted television.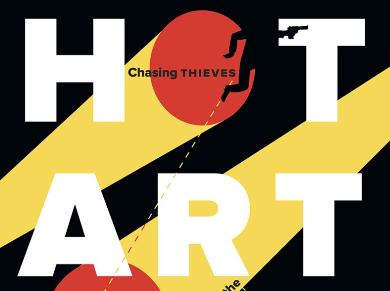 Storyscape Entertainment's Bob Cooper has set the one-hour scripted series for development at Ovation TV and hired UK-based Simeon Thornton to write the pilot.
Hot Art is based on the book Hot Art: Chasing Thieves And Detectives Through The Secret World Of Stolen Art by Canadian journalist Joshua Knelman.
The story takes place in London as a squad of undercover police officers from Scotland Yard are tasked with solving art crimes and catching the perpetrators.
Cooper will produce for Storyscape with Sandy Shenkman overseeing development. Cate Weber will oversee development for Ovation TV.
"We are thrilled to work with Bob Cooper at Storyscape Entertainment on the first scripted series we are developing at Ovation TV," Ovation TV CEO Charles Segars said.

"Through their stewardship, we look forward to seeing Hot Art brought to life to join the rest of our high-quality programming such as Versailles."
Storyscape Entertainment's upcoming slate includesThe Garbo Network with Oscar Isaac set to star; War Magician starring Benedict Cumberbatch, which is set up at Studiocanal; Entering Hades set up at Broad Green Birdman screenwriter Alex Dinelaris rewriting the script; and Telluride 2016 world premiere Maudie starring Sally Hawkins and Ethan Hawke, which Sony Pictures Classics will release in the US this year.
Rob Rader and Tamara Arakelyan negotiated on behalf of Ovation TV with Richard Marks of The Point Media.