The UK's National Film and Television School (NFTS) has named the 20 participants who will take part in this year's industry talent scheme Inside Pictures.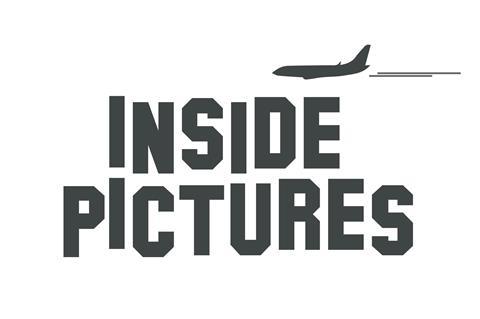 The programme, which is open to applicants from around the world who demonstrate a commitment to the European film industry, is a business training and leadership skills development initiative that selects execs from across the film industry.
This year's group includes experienced personnel from the sales, distribution and productions sectors. They hail from Australia, Austria, Canada, Germany, Ireland, Italy, Lithuania, The Netherlands, Norway, Slovenia, US and UK.
The course comprises three one-week modules that will take place in London and LA between June 2018 and January 2019.
Each participant will also be paired with a previous graduate of the programme as a mentor. This year's Inside Pictures industry ambassador is producer Alison Owen.
She commented: "Inside Pictures is an extraordinary and very necessary training programme - I honestly don't know how we would find the next generation of film producers without it. It galvanises and organises key players in the industry to support individuals in a way we would always want but are seldom able to do on an individual basis."
The programme is backed by the Creative Europe Media programme, which is the primary funder, and Creative Skillset's Film Skills Fund.
Agnieszka Moody, director of Creative Europe Desk UK, added: "Inside Pictures is Europe's flagship professional training programme, the envy of the world, attracting talent from around the globe and building strong leaders who will go on to shape our industry."
The 2018 Inside Pictures participants are:
Alison Meese – Head of UK Acquisitions, STUDIOCANAL, United Kingdom
Carla Quarto di Palo – Director of International Sales, Cornerstone Films, United Kingdom
Charlotte Mardon-Heath – Senior Marketing Manager – New Media, Entertainment One, United Kingdom
Eun-Zi Kim – Business and Legal Affairs Manager, DCM, Germany
Gijs Kerbosch – Managing Partner / Producer, Halal, The Netherlands
Janey van Ierland – CEO / Talent Manager, nummer19 management, The Netherlands
Jo Allan – Storyworlds Producer, The Ink Factory, United Kingdom
John Keville – Managing Director / Producer, Savage Productions, Ireland
Jonathan Halperyn – Producer / EVP Business Development, Korda Studios, Hungary
Jørgen Storm Rosenberg – Producer, 74 Entertainment, Norway
Justin Kelly – Head of Business and Legal Affairs, Hanway Films & Recorded Picture Company, United Kingdom
Kęstutis Drazdauskas – Producer, ARTBOX, Lithuania
Kristine M. I. Knudsen – Producer, Den siste skilling AS, Norway
Marina Brackenbury – Development Producer, FilmWave, United Kingdom
Oli Harbottle – Head of Distribution and Acquisitions, Dogwoof, United Kingdom
Paula Devonshire – Producer, Devonshire Productions Inc., Canada
Paula Heffernan – Head of Production, Element Pictures, Ireland
Rajko Jazbec – Managing Partner & Producer, CognitoFilms Zürich & Serienwerk Berlin, Switzerland
Sol Bondy – Managing Partner / Producer, One Two Films, Germany
Yvette Zhuang – VP, International Sales, STX Entertainment, USA