STX Entertainment has signed an exclusive, worldwide agreement with Universal Music Publishing Group (UMPG).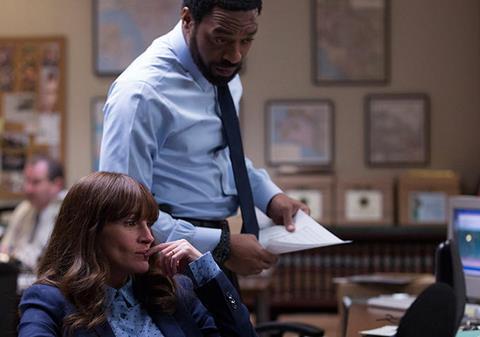 Under the pact Universal will administer and represent STX's future soundtracks, scores and catalogue of publishing rights across all media.
STX says it is on track to produce, market and distribute 12-15 films a year, including the release this week of thriller The Secret In Their Eyes (pictured) starring Chiwetel Ejiofor, Nicole Kidman and Julia Roberts.
"STX Entertainment is an exciting new studio and media company with a fantastic production slate and we have great respect for the entire management team," said Jody Gerson, UMPG chairman and CEO. "I'm very pleased to be a part of this opportunity to work with STX from the ground floor and look forward to a long and creative partnership."
"As we have been building our studio, we have aligned ourselves with the best and most respected market leaders in the industry," said STX Entertainment preseident Sophie Watts. "Universal Music Publishing Group is a pivotal pillar as we add music to our portfolio of ancillary content and distribution partnerships."
"To have our motion picture music rights represented all over the world by UMPG gives us the support of a true global giant, and we are thrilled that Jody Gerson and her team are our partners. This is a win-win for both of our companies."