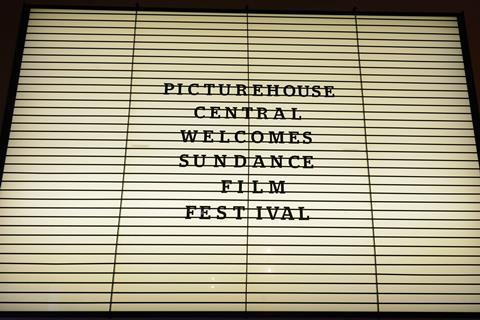 Sundance Institute said on Tuesday (24) that in light of the coronavirus pandemic the Sundance film festivals in London and Hong Kong have been postponed.
New dates for the live events were unspecified at time of writing. Sundance London had been scheduled to run at Picturehouse Central from May 28-31. The Hong Kong event took place last year from September 19-October 1.
Meanwhile the Institute said as it prepared for the 2021 Sundance Film Festval, it was also in talks with other festivals to what it said would "support the filmmakers whose festival premieres and releases didn't happen this spring, and those whose films are in suspended states of production."
The news came as the Institute said it would "reimagine" its 58 live programmes planned through August.
"While these events will no longer be in-person gatherings, one thing that will never change is our core mission of lifting up artists and independent voices," the Institute said in a statement. "Among the programmes affected are the 2020 season of summer Labs, which have been running each year since 1981 at our home at the Sundance Resort in Utah and, in the case of our Film Music Program, at Skywalker Ranch.
"This decision also applies to our full slate of planned workshops and intensives. The Sundance Film Festivals in London and Hong Kong have been postponed, with new dates for those live programmes still pending."
The Institute said it would adapt most of its programmes to offer "meaningful and uninterrupted "support through its digital platform for artists, Sundance Co//ab.