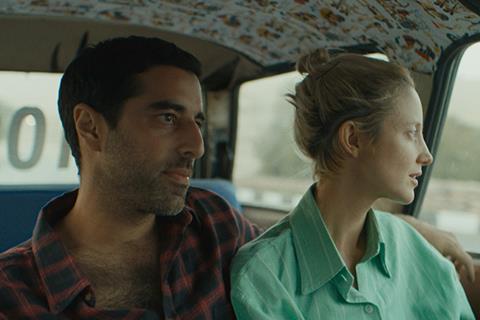 Sundance Film Festival: London 2020 is set to go ahead as a slimmed-down online event, after the physical festival was postponed due to the Covid-19 crisis.
The UK offshoot of Sundance was originally set to take place from May 28-31 at Picturehouse Central in London but will now be hosted digitally from August 7-9, following the closure of cinemas nationwide as a result of the pandemic.
The 'Celebration of Sundance Film Festival: London' will host three UK premieres – down from 12 features in 2019 – of films first screened at Park City in January.
These are Alan Ball's Uncle Frank, starring Paul Bettany; Zeina Durra's Luxor, starring Andrea Riseborough; and documentary Boys State, directed by Jesse Moss and Amanda McBaine, which won the US Grand Jury Prize for Documentary at Sundance. Each film will be followed by an exclusive Q&A with the team behind the feature.
The films will be geo-blocked so they will only be available to view in the UK, and will be streamed live, meaning they cannot be paused or re-watched.
The 'celebration', which has been organised by Sundance Institute and Picturehouse Cinemas, will also include the UK premieres of eight short films and virtual panels, which will be available to watch for free worldwide.
These include a Directors in Conversation session with UK and US filmmakers Janicza Bravo (Zola), Emerald Fennell (Promising Young Woman), Romola Garai (Amulet), Justin Simien (Bad Hair) and Julie Taymor (The Glorias), whose films all played at Sundance earlier this year.
An industry session will consider the future of independent film, with panellists including Jeff Deutchman, evp of acquisitions and production at US distributor Neon, and Julia Oh, senior commissioning executive at Film4.
Sundance Film Festival director Tabitha Jackson said: "As a proud Brit in my first year as festival director, and despite all the challenges of this moment, I am especially pleased that we are able to celebrate Sundance Film Festival: London with a tight selection of films, conversations and special guests on our new digital platform. Although we will not be gathering in person, the power of the work remains undimmed and we're eager for it to reach audiences in the comfort and safety of their homes."
Sundance London first launched in April 2012 as a companion event to the festival in Park City and was hosted at the O2 complex outside of central London. After being put on hold in 2015, a partnership with exhibitor Picturehouse saw the event return in June 2016 as Sundance Film Festival: London.